This is an archived article and the information in the article may be outdated. Please look at the time stamp on the story to see when it was last updated.
SALIDA, Colo. -- Search warrants recently unsealed in a 1980 cold case reveal for the first time who investigators think may be responsible for the death of Beverly England.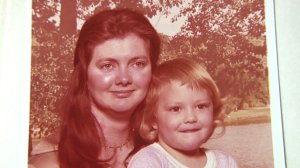 The 32-year old married  mother of two children disappeared from Salida, Colorado on June 12, 1980.
Court documents reviewed by the FOX31 Problem Solvers include multiple witness interviews  from the past 20 years that connect the dots to a now 66-year-old woman named Mitzy Abeyta.
In addition, the Chaffee County Sheriff's Office is conducting a new excavation this week for additional human remains and evidence in the same area where some of England's bones were discovered in 1992.
The search is taking place outside of Salida near County Road 250 and Washout Road.  FBI agents, Salida Police, cadaver dogs and multiple anthropologists are on site to assist.
According to law enforcement investigators and relatives of both England and Abeyta, it was well known that Beverly England had been having an affair with Mitzy's husband Steven Abeyta, at the time of England's disappearance.
Beverly England told her babysitter she was going to meet with Mitzy Abeyta one-on-one despite the babysitter warning England not to do that.
A family friend told investigators that England planned to end the affair with Steven Abeyta.  Another witness told police England and Mitzy Abeyta were seen together at a donut shop the morning of England's disappearance.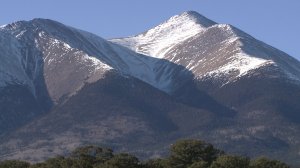 England's husband found his wife's car at Riverside Park with her purse and shoes still inside on the afternoon of June 12, 1980 but the case soon went cold.
It would be another 12 years before human bones were found in a ravine at the base of Mt. Shavano.
But the remains found in 1992 were sent to a Colorado Springs coroner who mistakenly believed the bones were from the  Frontier Era and did nothing with them.
It  wasn't until 2015 that DNA proved the bones were the remains of Beverly England, which convinced the Chaffee County Sheriff's Department and Salida Police to  reopen the case.
"38 years is a long time and every day, every minute I`m sad. I`m hurt and I`m angry," said Bricia Patterson, who was five years old when her mother Beverly England disappeared. Now age 43, Patterson told the Problem Solvers the unsealed documents convince her Mitzy Abeyta knows how her mom died.
"Why is this lady not in handcuffs? Why is she not behind bars? Why are we not in court," asked Patterson.
Mitzy Abeyta now lives in Monte Vista, Colorado about 80 miles south of Salida. She didn't answer the door when the Problem Solvers knocked in early September but her husband Steve came outside and spoke briefly with Investigative Reporter Rob Low.
"It's an old thing....It's old what you are looking at," Steve Abeyta said, referring to the 1980 cold case.  But when asked if he thinks his wife had anything to do with the disappearance of Beverly England he turned silent and walked back into his house.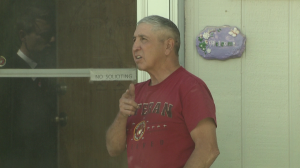 But  Mitzy Abetya did talk with a Chaffee County  Sheriff Detective in 2015, soon after DNA identified Beverly England's remains.  At the time she admitted to the detective that she and Beverly got into a "pushing match" and claimed Beverly picked up a broken bottle and cut Mitzy on the leg so she ran away.
According to the search warrant, "Mitzy was asked if she would complete a polygraph test at which point she refused to talk to us further and requested a lawyer."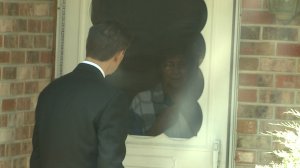 Detectives also spoke with Mitzy's aunt Bonnie Parco. It was Parco who Mitzy went to see immediately after her encounter with Beverly England because Parco was babysitting Mitzy's son.
Parco told the Problem Solvers her memory now is that Mitzy claimed Beverly threatened her, " She (Beverly) was going to kill her (Mitzy). That Mitzy was pregnant and she (Beverly) was going to kill her baby. "
It turns out Mitzy was seven months pregnant the day Beverly England disappeared. The next day on June 13, 1980, Mitzy went into premature labor and was flown to St. Joseph's hospital in Denver where she gave birth to a baby boy.
But what happened the day before,  when Beverly England disappeared is key. According to the search warrants, Bonnie told detectives that after Mitzy's encounter with Beverly, Bonnie's husband cleaned off "a large amount of blood on the passenger's seat" of Mitzy's truck.
Investigative Reporter Rob Low  asked Parco if she remembered Mitzy asking her uncle (Parco's husband) to clean blood out of Mitzy's truck. Parco responded, "She just asked him if he would take the seat covers and wash them so he did because they were going home and she had a little boy and I didn`t think the boy needed to be sitting in (blood), you know going home with that."
It was the following day that Mitzy Abeyta gave birth to another boy, who she named David. According to the unsealed search warrants in 2016 David Abeyta's ex-wife told detectives, "David told her he was born premature because of a knife fight his mother got into with another woman while she was pregnant with him ... the woman stabbed his mother which caused her to go into premature labor ... Mitzy did not deny the knife fight but would tell her she doesn't like to talk about it."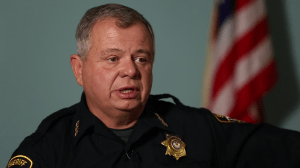 When Investigative Reporter Rob Low asked Bonnie Parco if she thinks her niece Mitzy had anything do with Beverly's disappearance she responded, "I just don`t want to speculate on anything because that`s between her and God if she did something or didn`t do something."
Chaffee County Sheriff  John Spezze has long contended he has enough evidence for a grand jury, telling the  Problem Solvers, "At no time did Mitzy Abeyta claim it was self-defense."
He points to the search warrants where Bonnie Parco is quoted tellling detectives, "There was blood  all over Mitzy's clothing" and Mitzy had "cactus on her back side explaining that it was almost like Mitzy had been dragging something."
"It was pretty telling of the gravity of the situation and what probably transpired after Beverly England was murdered," said Sheriff Spezze.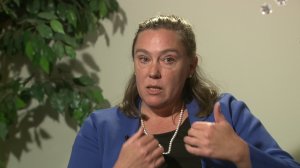 But a grand jury can only be convened by District Attorney Molly Chilson of the 11th Judicial District (which covers Chaffee County) and she had decided not to seek a grand jury.
She declined to talk to the Problem Solvers for this story but in 2016 she told Investigative Reporter Rob Low, "The idea that this could be a prosecutable case even if we went to a grand jury and we got minor information from a few people, it would not be the kind of information that could lead to proof beyond a reasonable doubt."
Chilson pointed out that four decades later she can't prove the manner of death, exactly how Beverly England died.  But Sheriff Spezze noted it was likely foul play if Beverly's remains were found in a steep ravine and adds Mitzy, "Admits that she was involved in an altercation with the victim that day. That`s pretty compelling," Spezze also said Mitzy was "the last person Beverly England was with before she disappeared, that`s compelling."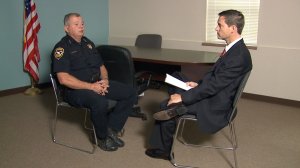 Sheriff John Spezze said the District Attorney might have given up on this case, but he hasn't, "We are not done. We are using every means we have and every technique we have and it just means we've got to work harder."
Bricia Patterson agreed, "We need justice. We need justice for mom because she`s not resting."
The unsealed documents also  reveal  Mitzy Abeyta told her older son's girlfriend in 2016 she was worried she might be going to jail soon and asked the girlfriend to take care of Mitzy's husband.
Sheriff Spezze told the Problem Solvers he's still waiting for information to come back on another search warrant that could be key to his case.  But he also acknowledged his witnesses are getting older, a big concern in a 38-year-old mystery.