This is an archived article and the information in the article may be outdated. Please look at the time stamp on the story to see when it was last updated.
DENVER — Every week, FOX31 looks at health inspections at restaurants in metro Denver and along the Front Range.
Hoongs Palace
The Centennial Chinese seafood restaurant scored nine critical health code violations in August.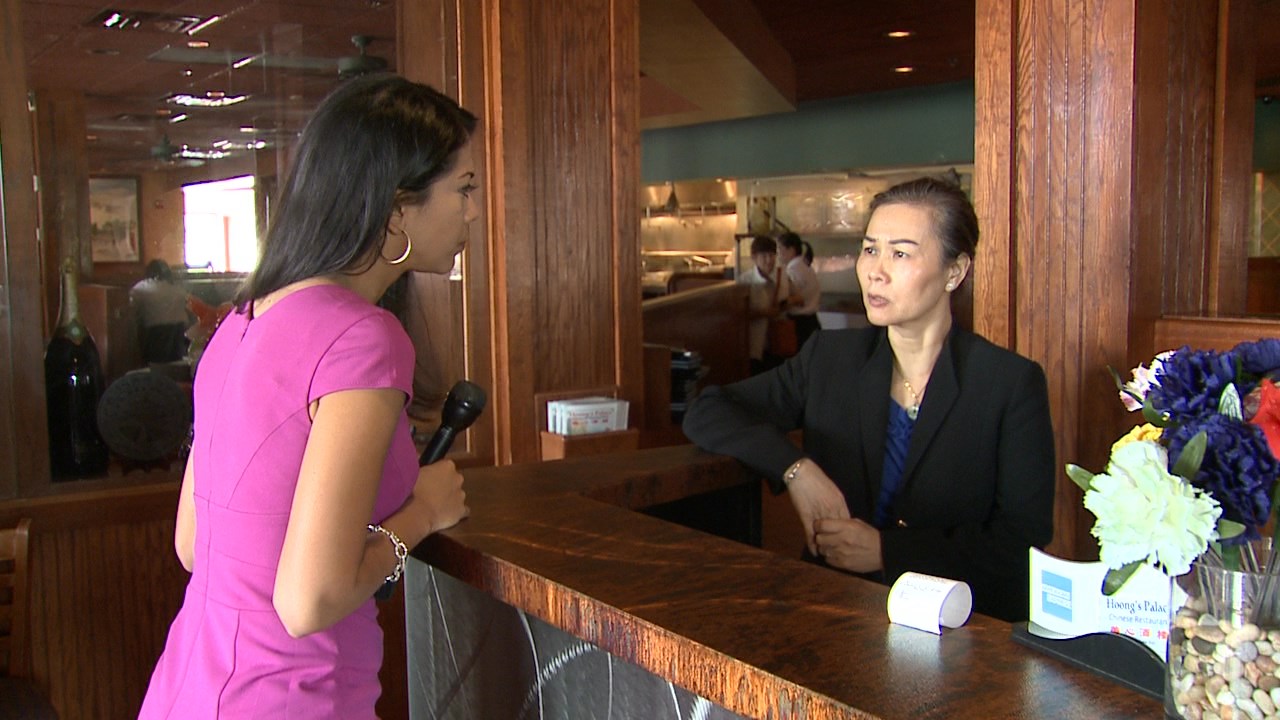 The issues includes:
Employees on cook line touching their face and hair
Worker coughed into wok
Dish machine not sanitizing
The restaurant did not return our calls, so we stopped by. FOX31's Erika Gonzalez asked, "You had 9 critical violations. The inspector observed a worker coughing into a clean wok. Another employee was touching their hair and face then preparing food right after. Is there anything you want to tell your customers about what you have done to correct some of the violations the inspector found."
The employee told us there wasn't a manager or owner on site. Hoongs Palace had two critical violations during their follow up inspection which they corrected last month.
Hoongs Palace is located at 10333 East Costilla Avenue in Centennial.
El Aguascalientes
A Jefferson County health inspector found 11 critical violations at the Wheat Ridge restaurant in September.
The violations included:
An employee cracking eggs then washing their hands
Marinated raw meats stored over lettuce and tamales
Sticky fly strips with dead flies over prep table
The restaurant owner sent the following statement in part:
"We are a family business and have been run like this since the beginning … we are safety training our cooks and enforcing behaviors and we have everyone taking a food training class."
The owner told us they hired a pest control company to handle the problem. The Wheat Ridge restaurant is located at 4105 Wadsworth Boulevard.
Subway
If you're looking for a sub head to the Subway at Wadsworth and US 285 in Lakewood.
The location scored two inspections without critical violations.
Store manager Daryl Wade said, "We just take pride in what we do. Stay clean after ourselves and treat people with respect. It's pretty simple to get it going …It's easy. Just stay up on things then they are easy to keep up on."
This Subway is located at 3355 South Wadsworth Boulevard.
How restaurants appear on our Report Card
Restaurant Report Card features health inspections in the city and county of Denver, Jefferson County, Weld County, Broomfield and restaurants under the jurisdiction of the Tri-County Health Department. The Tri-County Health Department includes Adams, Arapahoe and Douglas counties.
An inspection is a "snapshot" of what is happening during the day and time of the inspection. On any given day, a restaurant could have more or fewer violations than noted in an inspection. Also, at the time of an inspection, violations are recorded and can be corrected prior to the inspector leaving the restaurant. If violations are not corrected, a follow-up inspection is scheduled.
The criteria FOX31 Denver uses to give a restaurant a failing grade includes the evaluation of two unannounced inspections by county health inspectors. A failing restaurant must have five or four critical violations on their most recent regular inspection and five or four critical violations on the previous regular inspection. The restaurant may also fail for nine or ten or more violations in one inspection. Health inspectors may conduct critical or follow-up inspections, due to the number of critical violations found during a regular inspection. Those inspections may also be considered for our reports. We recognize restaurants with two regular inspections in a row, with no critical violations, by awarding them an A.
Check your favorite restaurants