This is an archived article and the information in the article may be outdated. Please look at the time stamp on the story to see when it was last updated.
DENVER — Security guard Gary Kozloff typically walks the perimeter of a Denver construction site until at least midnight. It`s his second job, the first starting as early as 7 a.m.
Last May, while heading home from his shift, Kozloff admits he was a little tired, but thought he was driving in a safe manner.
He told FOX31 Problem Solver Chris Halsne. "I was doing 40 in a 55. I was just singing along with the radio."
Kozloff says he saw emergency lights and pulled over, then a short time later a Colorado State trooper appeared at his window.
"He said, 'you know something? I think you are drunk,' and I said, 'No I`m not drunk and I don`t drink at all.'"
To prove it, Kozloff agreed to field sobriety tests.
State Patrol reports obtained by FOX31 Problem Solvers state Kozloff "was off balance" and "could not perform the one leg stand." He told the trooper his instability was "due to sponge inserts in his boots."
So to put the matter to rest once and for all, Kozloff agreed to a roadside Blood Alcohol Content test. Police reports show the breathalyzer read .000.
Kozloff thought he`d get to go home, but his night was just beginning.
Halsne: "You were complying, weren`t you?"
Kozloff: "I did comply and did exactly what he said, but then he wanted me to do other things because he said if you`re not drunk, then you have to be on drugs."
Despite the fact Kozloff has a clean criminal and driving record, the trooper arrested him for suspicion of DUID, Driving under the Influence of Drugs.
Kozloff said he was irritated, but didn't resist.
"When you`re getting handcuffed, it`s almost like you`re getting arrested in North Korea or Cuba. You`ve got no rights. You`re supposed to be innocent until proven guilty in this country."
Records show CSP escorted the handcuffed Kozloff into the emergency room of the North Suburban Medical Center in Thornton.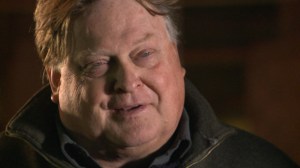 Halsne: "Did you ask to go to the hospital?"
Kozloff: "No"
Halsne: "They took you anyway?"
Gary: "Yeah. They said we want you to go for some tests. I had no choice. They put me in handcuffs. I didn`t have a lawyer there."
He stayed in custody more than five hours undergoing blood screening, exams, and further sobriety tests. The trooper who arrested Kozloff even drove him from the hospital to Weld County to see a specially trained Drug Recognition Expert. That DRE ruled Kozloff was okay to drive home and declined to recommend filing charges.
But the security guard's real outrage came a month later.
Stunning medical bill
Kozloff received a bill in the mail from the North Suburban Medical Center for $1,026.48, plus another $526.48 due to a doctor.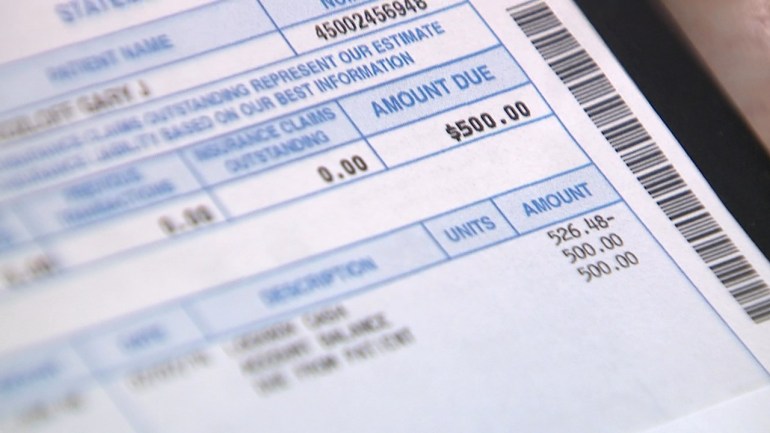 After FOX31 Problem Solvers contacted the Colorado State Patrol about the medical bill, that agency sent Kozloff some "claim forms," but we wanted to know why he received the bill in the first place.
State Patrol spokesman, Sgt. Rob Madden told us CSP paid for two drug screening blood tests, but that North Suburban had determined that Kozloff received medical treatments outside the scope of the criminal investigation.
A spokesperson for the hospital agreed to discuss billing practices with FOX31 Denver "off the record" but declined to provide information we can share other than a short statement that reads, "That this case was handled appropriately based on the billing procedures we have in place."
Kozloff provided us copies of his medical file which help shine a light on what might have occurred.
Although the record is clear that a handcuffed Kozloff told hospital staff "I feel fine, there is nothing wrong," North Suburban staff put him in a bed, conducted a suicide evaluation, and ran blood screening tests that were unrelated to the drug screening.
When asked if he was taking any medications, Kozloff told the truth: He was a type two diabetic and had medication for that. His guess is that the hospital used that bit of information to run up his bill once they saw he had private medical insurance.
CSP apologizes
And as far as Kozloff being held in custody all night long without proof of intoxication? In a sit down interview with FOX31 Problem Solvers, Sgt. Madden apologized to Kozloff, telling Halsne, "I'm sorry that it took a few hours, but that is the process that is in place. That process is in place to make sure that when somebody has something in their system that has impaired them and they are no longer safe to drive a vehicle, it is identified."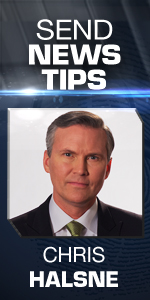 Madden says CSP has increased its focus to catch drivers affected by both illegal drugs and prescription medications. Troopers are trained to spot erratic driving and then figure out the cause.
A failed alcohol breathalyzer test gives officers an immediate reason to suspect intoxication, but there is no science-based roadside test to prove drugs might be affecting a driver.
CSP says "it takes time" to sort out the truth.
FOX31 Problem Solvers found blood tests, proving drug intoxication, take weeks to return, but troopers only have hours to make a decision to charge a driver with DUID.
Mistakes might cost taxpayers
For some drivers, that backward sequence of gathering proof has led to some mistakes and those mistakes might cost taxpayers.
A substitute teacher from Utah was driving through Rio Blanco County on April 12, 2012.
Police records show Elizabeth Smith was arrested, booked, and fingerprinted for DUID after a CSP trooper found her resting inside her vehicle in a legally parked spot.
Court records show Smith agreed to a breathalyzer test and the readings were zero. Despite that finding the trooper wrote in his report that Smith had "slow speech, bright red cheeks, and constricted pupils," and "appeared to be intoxicated or influenced by alcohol or drugs."
Smith's attorney, Alison Ruttenburg, told FOX31 Denver her client's toxicology screening came back negative for all drugs and medications. She has filed a civil lawsuit in federal court for damages of "lost pay, lost benefits, and emotional distress."
Ruttenburg said, "Just the humiliation of being accused of committing a crime when she (Smith) did absolutely nothing wrong. She`s never been arrested. Never even been accused of speeding before. This was a terrible experience for her. She's completely exonerated of any wrongdoing, but by then she's got an arrest record, criminal charges pending against her, she's had to hire an attorney. She's lost job opportunities."
How does this happen?
How do drivers who blow zero on a Blood Alcohol Content meter and have zero drugs in their systems still get arrested?
Former police officer, former prosecutor, and now DUI defense attorney, Gary Pirosko says he worked on between 18,000 to 20,000 DUI cases.
He says most troopers are not trained experts in identifying drug-affected drivers so they are forced to use their "gut instincts."
And as for the roadside sobriety tests, Pirosko says, in his opinion, "They are essentially rigged carnival games. These roadside maneuvers are designed to make you fail, not to pass. And even though the police and prosecutors and courts are supposed to do justice, that isn't always the case. It's more common than people think."
CSP has a small group of troopers who are trained as "drug recognition experts," but neither trooper who arrested Kozloff, nor Smith, had that expertise.
The Colorado State Patrol says it has 64 "drug recognition experts" statewide — that's out of about 600 troopers.