This is an archived article and the information in the article may be outdated. Please look at the time stamp on the story to see when it was last updated.
DENVER — Denver's district attorney is seeing a higher volume of sexual assault cases than her predecessor, but statistics show that hasn't turned into a higher percentage of prosecutions.
Beth McCann's predecessor, Mitch Morrisey, took a lot of criticism for refusing to charge 70 percent of rape cases, most under a classification labeled internally as "no reasonable likelihood of conviction."
According to a document compiled by McCann's office, McCann has charged defendants in about 33 percent of rape cases, a small improvement.
In 2017, the sexual assault division of the Denver Police Department brought 324 felony sexual assault complaints to the district attorney's office for review.
Of those, 107 were filed, 78 remain open, eight were later dismissed, five pleaded guilty as charged, 15 pleaded to a lesser offense and one was found guilty of a lesser offense.
There were 217 cases that were "refused."
Eighty-eight of the 217 refused cases had definitive reasons attached. McCann said those reasons made them unwinnable.
The top reason was a victim "refuses or reluctant to prosecute," while the second reason was "insufficient ID evidence."
Another 129 cases were categorized as "general: no reasonable likelihood of conviction."
These are the sexual assault files that cause the biggest concern for survivors such as Brittany Westphal.
Police reports show Westphal was raped after a date with a man she met on Tinder.
Despite police asking Morrisey to move forward with Westphal's case, he listed it as one of those cases he wasn't likely to win.
"That's not OK," Westphal said of McCann's refusal rate in her first full year of office as she was outside the State Capitol, waiting for a #MeToo event.
"I don't expect one person to fix the system in a year, a broken system in a year, but there is something still broken. This needs to change and that's why we are so active now."
Since stepping forward last year, Westphal has immersed herself in helping other survivors. She leads a weekly group support session in Boulder.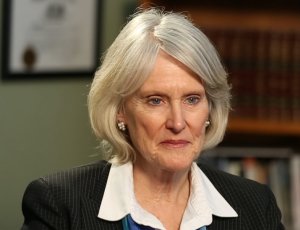 McCann was asked if it was fair to grade her office based on statistics.
"So, I think it's fair for victims to look at statistics," McCann said. "The problem with statistics is that they don't necessarily reflect all the circumstances."
McCann said, in her opinion, the key to increasing the number of sexual assaults that are prosecuted is building a case from the first moment a victim reports the incident.
She said she has been working on building what she called vertical prosecution, having a deputy or chief prosecutor get into the police investigative mix early on, then following the case all the way through a possible criminal trial.
"It's much preferable if we can keep those people working on that case," McCann said. "We're not there yet, but something we're trying to work on.
"What we're trying to do is build a case so we can prove it. So victims or survivors should not take that as an indication that they are not being believed or not being heard."
McCann has also been promoting stronger initiatives about the reporting process on college campuses, a specific problem she said needs to be addressed.
Rape survivor Laura Richards, a political activist and leader of Denver's #MeToo movement, is hopeful McCann can find a way to prosecute more accused rapists, an element that many victims of assault believe is a necessary component in the healing process.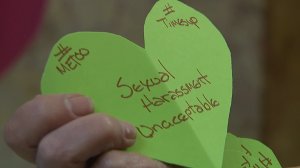 "It's time to recognize it happens," Richards said. "It happens too often and too often the victim of the crime never receives fair due process of justice and as a result we have sexual harassers and assaulters walking among us.
"It makes it real. It means they believe what occurred. It's not enough to just say you believe, it means it's wrong, it means it's not OK. It means our society is no longer going to stand for this intolerable behavior."
Anyone who is a victim of sexual assault or needs help navigating the healing or justice process can contact the Blue Bench, a nonprofit agency, at 303-322-7273 or 1-800-394-8044.