This is an archived article and the information in the article may be outdated. Please look at the time stamp on the story to see when it was last updated.
DENVER — The city and county of Denver might have overtaxed up to 1,200 homeowners, all of them connected to the city's affordable housing program.
Denver Assessor Keith Erffmeyer admits he became aware of the issue because of a story the Problem Solvers did in December about  single mom Cynthia Lopez.
"Definitely want to get it right," Erffmeyer said.
His office now has four staffers working almost full time on reviewing property taxes assessed to every affordable housing unit in Denver.
"We need to go by one-by-one on these because there's a very delicate review that needs to take place. We need to ensure that we get the math right," Erffmeye said.
The problem came to light after FOX31 featured the case of Lopez, who was told by city housing officials in November she couldn't sell her house for market value even though she paid market value when she bought it.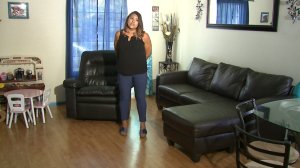 "I've been paying taxes at market value, but you will not allow me to sell at market value? This is ridiculous," Lopez said at the time.
Lopez intended to sell her home in Green Valley Ranch for $265,000 but was told by city housing officials she couldn't legally sell it for more than a $179,000 because the city only allows its affordable housing homes to appreciate 5 percent a year.
"I was baffled," said Lopez, who had no idea her house was part of an affordable housing covenant when she bought it in 2012 for $150,000.
There are 653 homes in Green Valley Ranch that have affordable housing deed restrictions, originating from when the subdivision was built in 2003.
But Lopez was able to show her 2017 property tax records that indicated she was paying property taxes based on a value of $241,000.
"How many other homeowners are being taxed at market value as well? And you're holding me accountable for not knowing my home was affordable housing? Sounds like the city doesn't even know which properties are affordable housing. You are taxing me at market value," Lopez said.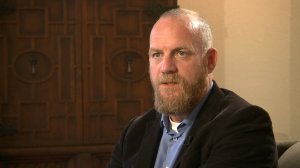 "They are collecting taxes on the value of these properties that the owners could never sell for.  We all know property values in Denver have gone up," said attorney Robert McGough, who represents Lopez and others stuck in affordable housing limbo with the city of Denver.
"To impose (affordable housing) restrictions and at the same time charge a tax rate based on market value is contradictory."
The contradiction might have happened because Denver's affordable housing program didn't have a compliance officer until June.
As a result, many homes in the city's affordable housing program might have exchanged hands with no oversight in recent years.
"That's a lot of people in need of a tax refund," Lopez said.
Denver's Office of Economic Development oversees the city's housing program. A spokesman for the agency declined to comment about errors the office might have made in administering the program in recent years.
Erffmeyer said he expects to finish his investigation by mid-February.
But even if he finds the city has overtaxed some property owners, under state law he can only give rebates going back two years, to 2016.