This is an archived article and the information in the article may be outdated. Please look at the time stamp on the story to see when it was last updated.
DENVER — A Denver inmate gave birth in her jail cell despite her pleas to be taken to a hospital.
Diana Sanchez gave birth to a baby boy on July 31 with no anesthetics or serious medical treatment until after her son was born.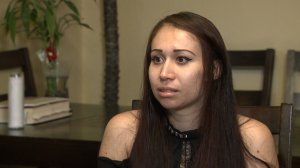 "The pain is indescribable and what hurts me more though is that fact that nobody cared," Sanchez said.
The Denver Sheriff Department and Denver Health Medical Center said they are investigating if employees failed to get Sanchez timely medical treatment.
The Denver Sheriff Department said the 26-year-old mom had been in custody since July 14 for charges related to identity theft.
Sanchez said she repeatedly told deputies she was in labor but couldn't get anyone to take her seriously, let alone call an ambulance to get her to a hospital.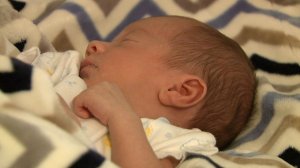 "It's very upsetting because now when my son grows up I'm going to have to tell him (how he was born) and it's embarrassing," said Sanchez. "I just feel so disappointed, so let down."
The Department of Public Safety denied a public records request to release jail video that Sanchez said would show how she was ignored for hours after she felt contractions about 5 a.m. on July 31.
Internal documents written by deputies show multiple deputies appear to pin the blame on nurses, who are employees of Denver Health stationed at the Denver County Jail on Smith Road.
Just hours after the birth of Jordan Sanchez-Meraz, one deputy wrote that at 9:43 a.m., "Sanchez said her water broke and that she was yelling and she's in excruciating pain."
But when the deputy told a nurse, she "Did not seem alarmed and stated, 'Isn't she already going (to the hospital) out?"
In the staff report, the deputy responded that Sanchez was only scheduled to go by "Scout Van and that's after book ins are completed by the Corridor Officers."
The nurse reportedly replied, "Okay" but didn't call for an ambulance.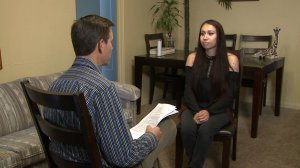 "I was screaming, 'Can you please get the nurse? I`m in a lot of pain'," Sanchez remembers saying. "Then I told her, 'Look, my water broke, my water broke.'"
Sanchez's baby was born at 10:44 a.m., an hour after her water broke.
One deputy wrote that Sanchez screamed, "The baby is coming," and then could be seen "Holding her baby with one hand, and it appeared the baby's feet and ankles were just then becoming visible."
At 10:45 a.m. a nurse called an ambulance, but the report indicates nurses didn't seem to know where to find a large clamp for the umbilical cord and had to call the Denver Fire Department to assist because paramedics were taking too long to arrive.
"They put my son's life at risk. Like at least him, he deserves a chance, you know," said Sanchez. "When I got at the hospital (doctors) said I could have bled to death."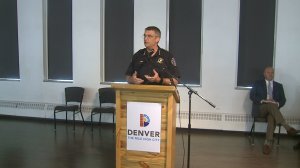 When asked if it's acceptable for an inmate to be forced to give birth in her jail cell, Sheriff Patrick Firman responded, "We're aware of the incident and we're looking into it."
When pressed as to whether inmates deserve timely medical treatment when they're in labor, the sheriff said, "Yes, inmates deserve the best medical treatment that we can provide them.
But then he added, "Well I'm not sure that she wasn't given timely medical."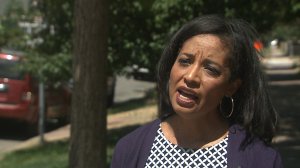 "As a mother who's had two children, I'm appalled," said Lisa Calderon of the Colorado Latino Forum.
Calderon used to operate the city Jail Re-Entry program for offenders about to be released and said the sheriff department and the nurses it contracts failed Sanchez.
"I would hold the leaders accountable in terms of looking at why this happened in the first place, especially after they told us they fixed many of these problems," said Calderon.
A spokesman for Denver Health said the medical center is also conducting an internal investigation because it employs the nurses who multiple deputies say were unconcerned with an inmate in obvious labor.
"Denver Health provides high quality medical care to thousands of inmates every year," the medical center said in a statement.
"Our patients are our number one priority and we make every effort to ensure they receive the proper care. We are aware of circumstances that took place at the Denver County Jail.
"Denver Health promptly began an investigation and continues to examine the circumstances of what took place."
"I still have nightmares about it. It just breaks my heart how helpless I felt," said Sanchez.
Spokesmen for the sheriff and Denver Health say their internal investigations won't take long and they might be able to release their findings in the next week or two.