This is an archived article and the information in the article may be outdated. Please look at the time stamp on the story to see when it was last updated.
DENVER -- Albert Monson is a firefighter for the U.S. Department of Defense. He lives in Bahrain, a tiny Arab country next to Saudia Arabia, where he puts out oil well fires. But he owns a condo in Denver and the city attorney's office wants him to pay up for the crimes of a tenant he never met.
"I`m half a world away, what could I possibly do?" testified Monson before Denver City/County Judge Brian Campbell.  Monson was forced to fly home for the October 30 court hearing after belatedly learning the city had filed a Public Nuisance Abatement claim against his $400,000 condominium in the River North neighborhood.
It turns out Denver police had arrested Monson's former tenant, Roberto Suarez back in January.
Narcotics detectives discovered 97 marijuana plants inside a building at 3708 Tejon Street.  They traced the illegal grow  operation to Suarez, who at the time rented a condo in the Lofts at Denver Rock Drill Works in the 1700 block of 39th Avenue.
Inside the condo,  police found dried marijuana, a vacuum sealer, a digital scale and lots of cash in his refrigerator.
Suarez was charged with Possession of Marijuana with intent to Manufacture and Distribute and with Cultivating more than 30 Marijuana Plants without a license.
In August he pleaded guilty to the Cultivation of Marijuana count and was sentenced to two years probation.
But just a few weeks earlier in July, the city of Denver filed a Public Nuisance Abatement claim against the condominium Suarez rented from Albert Monson.
This, even  though Suarez had moved out of the condominium by May and Monson knew nothing about the illegal activity or even the name of his tenant. Like  many individual landlords, Monson used a property management company to rent his unit and court records show the property management company didn't notify Monson of the civil action the city was taking against him until August 29th.
At that point, Monson had already missed Denver's 21-day deadline to respond to the Public Nuisance action so the city of Denver filed a motion for a Default judgement, which might allow the city to take  possession of the condominium.
That brings us to the October 30th hearing where Monson asked a judge to toss out the city's Default motion since he couldn't have reasonably responded in time.
Monson's attorney Bob Borquez asked Monson on the stand, "Did you participate in any of Mr. Suarez`s marijuana business activities?"  Monson responded, " Absolutely not. I didn`t know who the man was."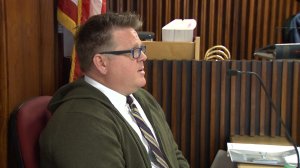 Nonetheless, Monson told the Problem Solvers the city attorney's office wants him to pay a $2,800 fine, and it wants power to decide who he can sell or rent his condo to, plus the city wants to conduct random inspections of his condominium for three years.
"Upset? Yeah, I`m upset. I think the city should have dropped the case a long time ago," said an exasperated Monson in an exclusive interview with FOX31.
Denver's Public Nuisance Abatement Ordinance has a "hold harmless" clause that exempts property owners who have no reasonable knowledge of a tenant's crime.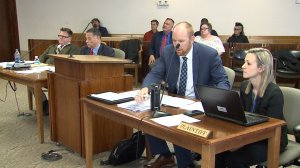 Monson already had a new tenant long before he learned his old tenant was a felon. Monson points out screening the criminal background of his old tenant was supposed to be the responsibility of his property  management company, a firm he has since fired.
"If I`m guilty then everybody would have to double-check everything that their property management company is doing which is basically a breakdown of the whole entire system," insisted Monson, before adding, "So did I do something wrong? Nope!"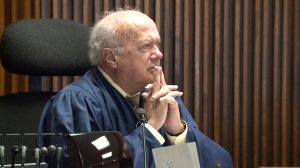 Judge Campbell ruled in Monson's favor and denied the city's attempt for a Default judgement. At the end of the hearing Judge Campbell hinted the city attorney's Office might want to resolve the case before it goes to trial January 7th.
"I think it benefits all of us to work together to see if we can find solutions to problems rather than exacerbate problems," said Judge Campbell from the bench.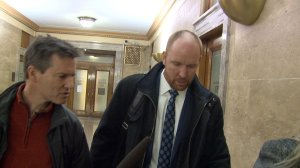 But when Investigative Reporter Rob Low asked Assistant City Attorney Eric Reece if he planned to dismiss the case, he would only say "no comment."
Albert Monson says the city attorney wants to impose a harsher punishment on him than the district attorney did on the actual criminal, Roberto Suarez. Remember Suarez's sentence was two years probation.
"Who are you (City of Denver)  going after and why? You`re going after the property owner and why? It`s because he`s low hanging fruit and he`s got the money and he`s got everything invested in it. He`s not some dirt bag who`s going to be spending a bunch of time in jail. What are you going to get from him? Nothing," said Monson.
Monson says he won't sign the city's stipulation so unless the city attorney drops the case, it's going to trial on January 7th.