This is an archived article and the information in the article may be outdated. Please look at the time stamp on the story to see when it was last updated.
AURORA, Colo. — Just before Christmas, "Jennifer," a single working mother, noticed some disturbing new behaviors in her kindergarten-aged son.
When asked why he was acting that way, his previously secret story began pouring out.
According to a never-before released Aurora police report, an older boy at his day care was suspected of repeatedly sexually abusing Jennifer's son in what's been described as "a poorly supervised" bathroom inside Mission Viejo Elementary the prior summer.
A child care facility there is one of dozens for-profit operations run by the Cherry Creek School District as summer and before-and-after school day cares.
FOX31 found Jennifer's son's alleged sex assaults, and at least three other reports of violence or sexual abuse involving students at Mission Viejo last summer, do not appear on the Colorado Department of Human Services' "child care facility licensing history" available to the public via that agency's website.
Jennifer told FOX31 Problem Solvers that seemingly clean record and Cherry Creek's reputation as one of the most successful educational districts in the state was the reason she chose the Mission Viejo Extended Child Care Services.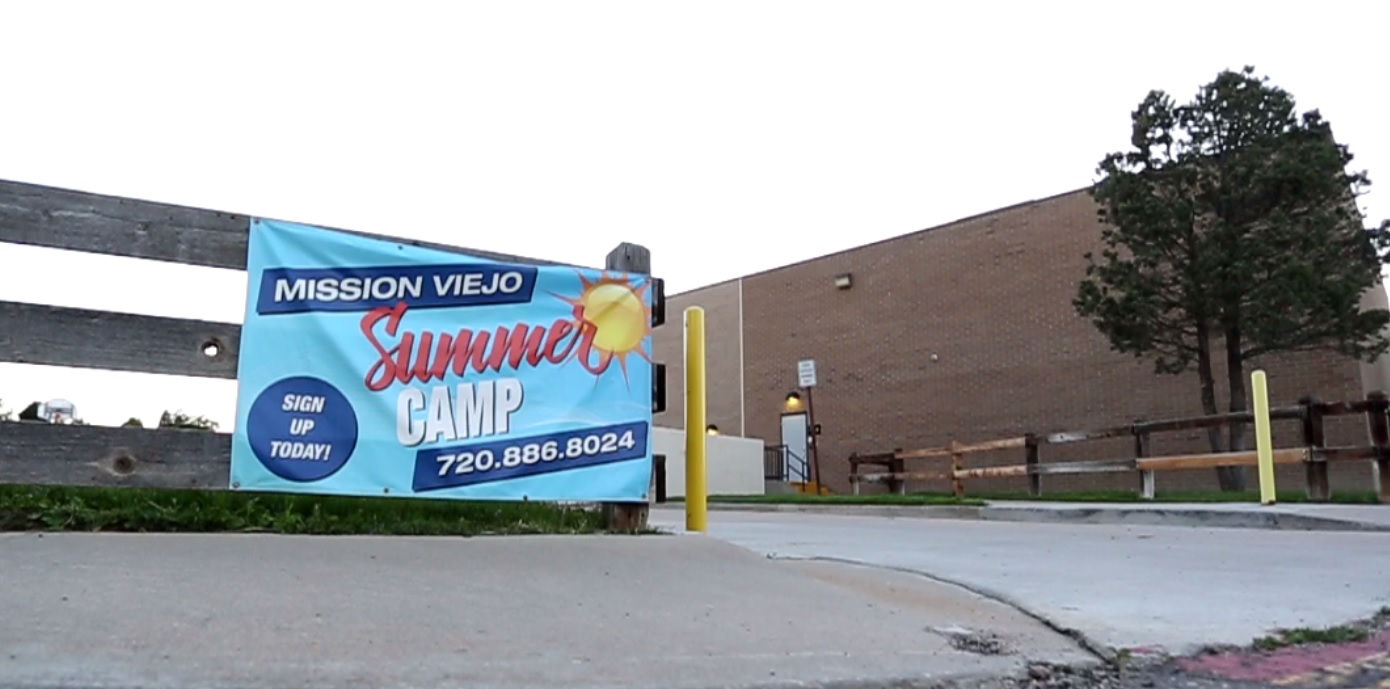 "There was a level of safety and trust. It was the summer program. All this fun stuff going on," Jennifer said during a recorded interview. "For me? I thought this was going to be such an amazing thing for my son. And that was not the case. It was heartbreaking to find out he was getting sexually abused the whole time."
FOX31 agreed to not publish Jennifer's last name to protect her son, but spent months uncovering internal Cherry Creek School District, day care, state child care licensing, and police records to substantiate her accounting of events.
School district self-investigates
One of the most surprising finds was that when Jennifer told the day care manager about the alleged sex assault, records show Cherry Creek administrators assigned the principal of the school, Andre Pearson, to lead the investigation with the help of a school social worker.
A resulting report, labeled "allegation of sexual harassment and violation of Title IX," concluded that "other than the statements made by (the victim), there is no evidence that (the victim) was sexually assaulted or abused while in the … program at Mission Viejo."
Other highlights included:
Not to call police as both students are under the age of 10.
Staff members should "keep an eye on the two boys and make sure they did not have any contact."
Jennifer could make alternative plans for day care on the days (the older boy offender) would be attending."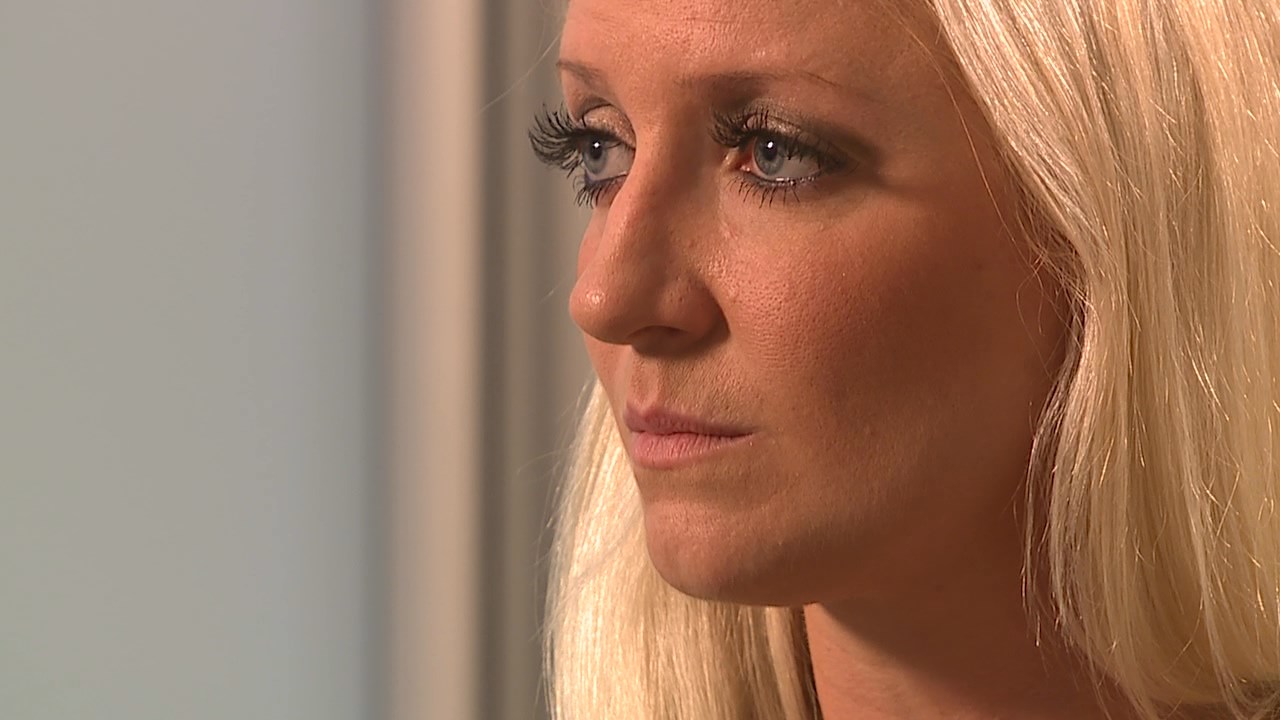 Jennifer admits she was stunned by the lack of action, including the apparent decision to interview her son about sex abuse without his mom present and the decision to allow the alleged perpetrator to continue to attend the day care with her son also attending.
Jennifer immediately started professional counseling for her son, telling FOX31 Cherry Creek's official ruling essentially called her son "a liar"  — something that re-victimized her family.
"He was feeling like he was a bad boy and really taking a lot of the blame on himself. The way the school has handled it hasn't helped that. My son is still really struggling," Jennifer told FOX31 Investigative Reporter Chris Halsne. "He feels like, even though we`re the victims here, we`re being treated like, ya' know, we`re the perpetrators. That`s been really hard. Really, really, hard."
It's also hard not to notice several recommendations from the district's Title IX report seem to contradict the "unfounded" nature of the Cherry Creek School District investigation.
For example, one recommendation states "(Victim) should identify a responsible adult he feel comfortable telling … if he is sexually touched again or if the boys are looking at him through the bathroom stall door."
Another recommendation orders to "increase supervision in the … program. Ensure students who go the bathroom are supervised/escorted by an adult and enter the bathroom alone."
To get some answers concerning contradictions in the report, FOX31 Problem Solvers requested to speak with the Mission Viejo day care manager, Zach McCarty, Cherry Creek Superintendent Scott Siegfried, school social worker Mollie Martin, Principal Pearson, and the district's legal counsel. None agreed.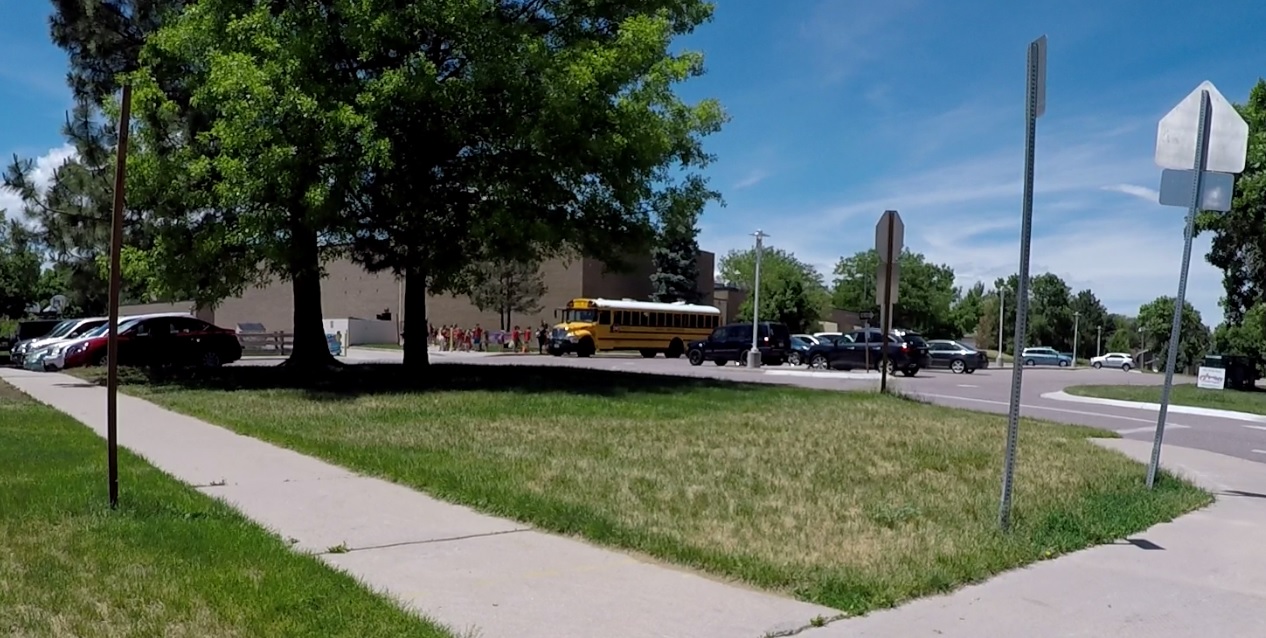 Cherry Creek Pubic Schools Director of Communications, Abbe Smith, sent an email to the station declining. It said in part:
"We are unable to discuss confidential student information, as it would be a violation of FERPA. Additionally, we will not discuss matters that are related to pending litigation. Therefore, we are declining your interview request.

The Cherry Creek School District followed all appropriate procedures in addressing this matter, including immediately contacting the Arapahoe County Department of Human Services, which fulfills our mandatory reporting obligation, and conducting a Title IX investigation. Both investigations found a lack of evidence that sexual harassment or abuse occurred at school."
According to Aurora Police, they didn't hear about the allegation of repeated sex assault at the school until January 5, 2018.
FOX31 obtained that redacted police report. It appears in the month after learning of the allegation, neither the school district, nor the Arapahoe County Department of Child Services reported it to police; rather it was Jennifer.
She told FOX31 she understood from the beginning, police would not criminally charge the alleged perpetrator due to his age. However, she wanted to make certain an independent investigative report was created.
Although police did not come to a criminal conclusion (having failed to interview either the alleged perpetrator or day care operators), the officer who interviewed Jennifer's son, reported damning testimony. FOX31 has chosen to withhold details due to the graphic and violent nature of the police-victim interview.
Armed with the police report, Jennifer contacted attorney Mark Bullman of Feldmann, Nagel, Margulis.
"I wanted to be that voice and that face for parents to know that this is something to be aware of, watch for, and if it happens? Fight! My son is worth every bit that fight," said Jennifer of the decision.
Bullman told FOX31, at first, the firm declined to represent Jennifer. He said suing a school district under federal Title IX statutes carries an impossibly high standard: proving a pattern and practice of allowing sexual abuse or harassment with "deliberate indifference."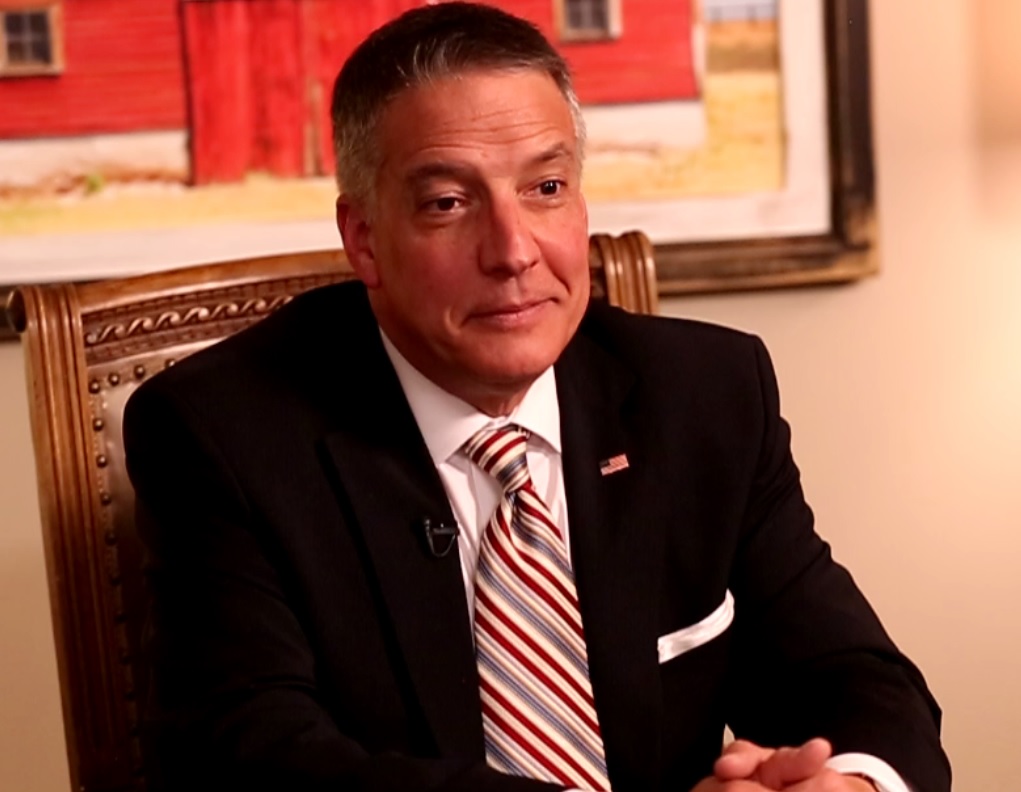 "I told her, although I believed her and what happened to her son was beyond awful, we can't sue a school district because of that one incident," Bullman told Halsne.
Bullman said the firm assigned researchers to do a quick check of the Colorado Department of Education's public database which shows reports of sex assault per school. They reported back the Cherry Creek School District had never reported one – zero.
However, his legal team also discovered a multiple-part FOX31 investigation, "School of Secrets."
That investigative series of TV reports outlined how the Cherry Creek School District had failed to legally report at least thirty sex assaults between students on its campuses over the past two years alone.
Bullman said because of that reporting, he called Jennifer back into his office and took the case.
"It's gotta' stop. We can't have more kids like Jennifer's son and others believing they have no voice whatsoever," said Bullman. "I can't imagine a viable logical argument to say that the Cherry Creek School District has not been and does not continue to be deliberately indifferent to kids being assaulted in their schools when they don't report the information. They encourage parents not to speak to professionals and to police about the situation – then they dismiss out of hand cases like we see in this situation."
Bullman's firm has not filed suit as of the date of this publication, however, court records show the district has received a "notice of representation and duty to preserve evidence." That record specifically asks the district to keep, among other items, records of "staff assignments."
Jennifer told FOX31, when she first told Mission Viejo staff about the alleged sex assault, one member reportedly admitted he'd tried to hire additional personnel to specifically keep a better eye on the bathrooms, but the district declined the request.
"He said he was sorry and he took some responsibility and he said they were aware the bathrooms were a problem—so he was not entirely shocked this could happen," said Jennifer during an on-camera FOX31 interview.
Again, Cherry Creek district employees with direct knowledge of the alleged sex assault allegations declined a FOX31 request to speak or answer questions. However, in an email, the district stated it "follows all requirements of the Colorado Department of Human Services licensing division, including maintaining required staffing ratios for all programs."
As it turned out, public records show Cherry Creek had not followed all requirements.
Day care licensing database missing records
State law states: Whenever an allegation of assault occurs, the day care licensee is required to report the "incident" to state inspectors within 24 hours.
That notification did not happen until January 10, according to records made available to FOX31. That's about one month after Jennifer first reported it to operators of the Mission Viejo Extended Child Care facility. Until Thursday evening, there was no record of a violation for this apparent late notification.
A few hours prior to the publication of this investigation, the Colorado Department of Human Services contacted FOX31 with new, additional findings. Those findings included a citation/violation for Mission Viejo's failure to report an allegation of sex assault in a timely manner.
CDHS Deputy Director of Communications, Nourie Boraie, wrote in part:
"Thanks to the new documents you provided, we were able to compile a more complete picture of when Mission Viejo had knowledge of the alleged sexual assault. We now believe, based on all of the information in the Department's possession, including information the Department did not previously have, that Mission Viejo did not report the alleged assault within the 24-hour time frame.
According to a "Report of Inspection" dated June 28, 2018 (today), when a licensing specialist visited the child care facility to deliver the sex assault reporting delay citation, the inspector observed other violations as well.
One of those violations was for a day care staff member "lacking Department Approved training about child abuse prevention."
Using the Colorado Open Records Act (not the Department of Human Services' Child Care on-line licensing database) FOX31 Problem Solvers received state inspections for the past three years regarding the Mission Viejo Elementary-based child care facility.
Inspectors cited the district for violations of understaffing, potentially dangerous playground equipment, safety hazards, records missing of staff having mandatory child abuse and neglect report training, staff without criminal background investigations on file, unsupervised children, and failure to timely report the serious injury of a child.
However, there was no complaint or allegation specifically noting an alleged sex assault allegation.
FOX31 Problem Solvers appealed to DHS, asking about the apparent lack of reporting of Jennifer's son's case and other alleged incidents uncovered during our reporting.
Our questions prompted child care licensing officials to release additional documents.
They released a record called "Stage II Status" from February 2018.
The report has never been made available to the public.
It notes another division of social services forwarded its "unfound" allegation of sex assault at Mission Viejo to the day care licensing division months after the initial compliant.
Under an area called "lack of supervision" notes, boxed columns of complaints lay out multiple allegations of physical assault, bullying, sexual harassment, and reported problems with supervision in the Mission Viejo Elementary school day care bathroom and playground.
ch1 likes pulling up ch1 shirt and saying bad words
ch1 has come home with marks on arm
ch2 asked ch1 multiple times to go to the bathroom to kiss ch1's private area
children make comments about ch1's private parts and kicked ch1 in the private parts
ch1 is picked on by ch2
State inspectors closed all cases as "unfounded."
Boraie, said part of the "unfounded" ruling regarding the "bathroom" allegations was due to a determination made by Arapahoe Social Services, but that DHS inspectors did conduct a site visit to interview day care operators as well.
It appears, inspectors did not get fully accurate information regarding when the sex assault allegation was reported until FOX31 Problem Solvers provided additional documentation in June.
"While CDHS is pleased we were able to get to the bottom of this specific case with the help of KDVR's investigation," wrote Boraie, "We want to make sure that parents have all the information they need to make important child care decisions for their families. As part of our dedication to continuous quality improvement, we're always looking at how to update our processes and procedures to better help and protect the Coloradans we serve. The Department will be looking at this to determine how we can further improve process specific to this incident."
As for the day care licensing website? Boraie said after FOX31 asked about the lack of "incidents" showing up for parents to review, DHS noticed that some records are not properly being converted to the public "check your day care" database.
That agency said a new computer system, meant to make it easier to search records regarding the safety of any day care, has had some glitches. The Technology Department is working to correct those issues.
Until that gets fully fixed, Boraie recommends that if a parent wants complete inspection reports for their day care of interest, they file a  request for information directly with CDHS or file a Colorado Open Records Request.
Here are instructions to do so according to CDHS:
Online form. Search the facility they're interested in and then click on "submit a request for a public file review." This link will show you what they will see when they click on "submit a request."
​Or to CORA instead, send an email to CDHS_CORA@state.co.us and ask for the licensing file for the specific DHS licensed facility.
In addition:
Any parents who have any concerns about possible abuse or neglect at a child care facility or in any other setting are encouraged to make their first step a call to 1-844-CO-4-KIDS to ensure that reports of suspected abuse or neglect are correctly reported and investigated. If a child is in immediate danger, always call 9-1-1.
RELATED: See all of our School of Secrets reports