This is an archived article and the information in the article may be outdated. Please look at the time stamp on the story to see when it was last updated.
STEAMBOAT SPRINGS, Colo. — A pure-bred Siberian husky is the focus of a legal tug-of-war between a Canon City man and a Steamboat Springs woman.
Ashlee Anderson has owned the dog since 2013 and calls her Sitka.
"She's an angel. She was sent to me, she helped motivate and support me during some of the toughest years of my life. She's my child definitely," Anderson said.
But Sitka wasn't always Anderson's, nor was she always called Sitka.
She was originally adopted as a 12-week-old puppy in 2010 by Michael Gehrke, an anesthesiologist in Canon City, who paid a pet shop $1,200 for the Siberian husky he named Mya.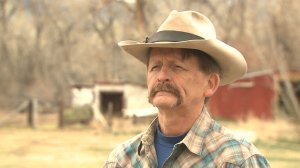 "It's my dog. I spent years training the dog," Gehrke said.
After Mya disappeared in September 2013, Gehrke said he put up signs and went to the Fremont County Animal Shelter but never found her.
It turns out Mya had wandered to a nearby elementary school where she was found by a staff member and given to Anderson, who had just moved to Steamboat Springs from Canon City.
"A friend called me just after I moved to Steamboat and he knew that I had been looking for very active high energy dog," Anderson said. "He said that his mom found a dog that was abandoned in Canon City and he sent me a photo of her.
"I had no background or information on her and I fell in love with her instantly and said bring her to me."
Three and half years later, the dog now named Sitka escaped Anderson's house and was picked up by Steamboat Springs Animal Control. She had no dog tag so animal control officers used a microchip reader.
They soon found an identification chip that led them to Gehrke.
"Well I just thought as soon as they told me the dog had a chip, I showed them all the vet records, I showed them all the pictures it was my dog, I'd get my dog back," Gehrke said. "Did not happen. Not even close."
Steamboat Springs Animal Control officer Krista Amatuzio said because there was no evidence of a crime, the city decided to give the husky back to Anderson.
"I'm not willing to play Judge Judy, that's not my role. My role is to get the animals out of the streets and back to a safe home," Amatuzio said.
As a result, Gehrke has filed a lawsuit in Routt County demanding Anderson return the dog.
"She doesn't get the dog, period. If she wants a dog, go buy a dog. Put a chip in it and take it home, don't go steal someone else's dog," Gehrke said.
Anderson said she feels bad for Gehrke, but the dog has bonded with her.
"It's not just me that loves Sitka," Anderson said."It's all of Steamboat as well so I think after 3 1/2 years with a new home and a new name, she's family she's not property."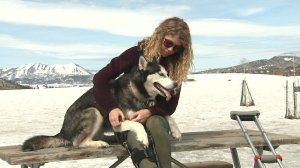 Anderson has offered to pay Gehrke $1,200 to keep the dog, but he's not interested in the money.
"I want my dog back, simple straight thing. I don't want any money. I just want my dog back," Gehrke said.
But getting the dog back might not be easy. Anderson has hired her own team of attorneys who plan to argue possession is nine-tenths of the law.
"My heart has grown since she came into my life and I'll do anything to take care of her and make sure she`s the happiest she can be," Anderson said.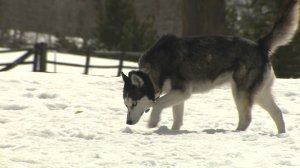 A hearing date to decide ownership hasn't been set.