This is an archived article and the information in the article may be outdated. Please look at the time stamp on the story to see when it was last updated.
DENVER — The Colorado State Patrol has had a rough 2013, from the chief resigning to several payouts equaling nearly $2 million.
The state recently settled a discrimination claim by a state patrol intern who claimed he wasn't hired because he is gay.
Documents obtained by FOX31 Denver showed the settlement between Cory Cutting and the state of Colorado was reached on June 10. Cutting would get $50,000, while his attorney would be paid $15,000.
Under the settlement agreement, the CSP agrees no admission of liability and would give Cutting a letter of reference.
Cutting also agreed to take down his website, www.hirewithouthate.com, where he outlined his case against the State Patrol.
Cutting filed a complaint in August 2012 with the State Personnel Board while he was as intern in the State Patrol's Information Analysis Center. Cutting claimed he was passed up on a job because he was gay.
His attorney told the personnel board that he was encouraged to apply for the exact job he was doing as an intern, but during the polygraph exam, he was questioned about an encounter in Mexico where he met a man at a bar that later wanted money.
Cutting claimed the examiner questioned whether or not the person he took back to his hotel room was a man.
Cutting's attorney, Keith Shandalow, told FOX31 Denver that it is illegal for the state to ask about someone's sexual orientation during a job interview.
Under the settlement, both sides are required to use this line: "This matter was resolved by settlement with terms that were acceptable to both parties. Both parties believe they were innocent of any wrongdoing in this matter, and it would be incorrect to infer that either party admitted any wrongdoing by entering into this settlement. Both parties are pleased to put this matter behind them."
This payment comes as another former State Patrol employee is awarded more than $750,000 in damages for discrimination.
First gay discrimination claim
Former Capt. Brett Williams sued the CSP after he was turned down for a job in 2010. Williams had applied for reinstatement to the department after quitting earlier that year.
Last summer, a State Personnel Board judge ruled Williams had been discriminated against because of his sexual orientation.
In August a judge ordered he be given $768,000 in front and back pay.
In a statement, the State Patrol said, "We stand by our decision not to rehire Brett Williams. The decision that was made had nothing to do with his sexual orientation."
Chief Scott Hernandez told FOX31 Denver that his agency is not homophobic and is actively appealing the ruling.
Former Patrol chief paid to retire early
In January, former State Patrol Chief James Wolfenbarger reached an agreement with the state to terminate his employment early. The settlement agreement, Wolfenbarger was paid $90,000 to retire early.
Under the terms of the agreement, the state and Wolfinbarger agreed not to admit any wrongdoing or discuss the early termination.
Sources said that the Colorado Department of Public Safety hired a third-party investigator to look into allegations of misconduct within the Colorado State Patrol.
The four month investigation, which started in September 2012, eventually found no wrongdoing by the former chief, but state leaders decided it was time to go into a new direction with the State Patrol, and Wolfinbarger was asked to retire.
The Colorado Department of Public Safety refuses to release the report on the State Patrol, despite the independent investigation being paid by taxpayer dollars.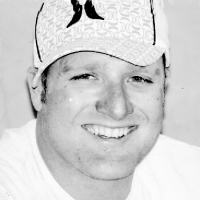 $1 million payout
The biggest payout came in January. The family of a man who was shot and killed when he refused to let troopers into his home without a search warrant was paid more than $1 million.
The patrol again admitted no wrong doing and will implement a training program.
Troopers Kirk Firko and Ivan Lawyer were investigating a traffic accident in 2010 when they knocked on the door of Jason Kemp, who was shot when he demanded to see a warrant.
The two troopers were later fired and criminal charges were dropped. Both troopers have since left the department.