This is an archived article and the information in the article may be outdated. Please look at the time stamp on the story to see when it was last updated.
BLACK HAWK, Colo. — Thousands of DUI convictions statewide could be in jeopardy if defense attorneys convince Gilpin County Judge David Taylor to side with them.
The issue is the Intoxilyzer 9000, the alcohol breath test used to help convict thousands of people every year.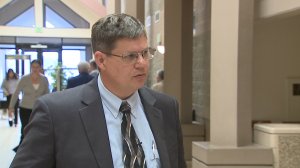 Mike Barnhill, a former technician for the state health lab that certifies the Intoxilyzer 9000, said his signature was forged many times to certify the machines for use.
The potential forgeries are the focus of a hearing taking place in Gilpin County, where 62-year old Bob Friedlander was arrested for driving while ability impaired.
Friedlander was arrested in May 2016 while on his way home from the Ameristar Casino Resort Spa in Black Hawk.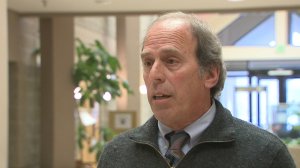 He said he had no worries about failing a state trooper's breath test because he had used a portable breathalyzer before he got behind the wheel.
"(The state trooper) told me it was a .071. I was surprised," Friedlander said.
Friendlander said he waited one hour, 15 minutes to drive home after blowing a .05 into his portable breath test.
Under Colorado law, anyone with a blood alcohol content of .08 percent or higher is considered to be drunk. Friedlander was still cited for DWAI, a lesser charge for anyone whose blood alcohol content is at .05 percent to .07 percent.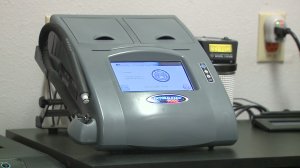 "There have been numerous problems with Intoxilyzer since the certification took place," said Danny Luneau, the defense attorney who represents Friedlander.
Luneau believes the Intoxilyzer 9000 isn't reliable.
"We have known about this for a very, very long time," he said. "We have finally got the evidence we needed because Mr. Barnhill became public."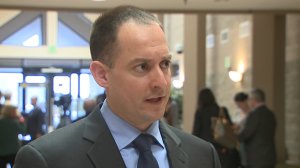 Luneau provided signed copies of the state's certification documents to the FOX31 Problem Solvers that are supposedly signed by Barnhill.
But in many cases, the signatures look different and Barnhill confirms many of them are not his.
Barnhill said untrained technicians were using his signature to inspect, calibrate and certify many of the state's Intoxilyzer 9000 machines to meet the state lab's certification deadline.
"It raises a legitimate question about what the program is willing to do, and program staff are willing to do to maintain their program," Barnhill said.
Barnhill no longer works for the state lab, but his former boss and program manager, Jeff Groff, does.
Groff denied the lab forged signatures and when asked if he was worried that DUI cases statewide could be in jeopardy he responded, "No not at all."
A spokesman for the Colorado Department of Health and Environment said having other employees use Barnhill's signature as a shortcut in no way affects the reliability of the Intoxilyzer 9000.
But Luneau hopes to convince a judge otherwise and have his client's breath test results ruled inadmissible.
"Here you have untrained people who are not even Department of Health employees certifying these machines and then lying about who did it," Luneau said.
A ruling on whether to suppress Friedlander's breath test because of reliability issues surrounding the Intoxilyzer 9000 isn't expected until later this month.