This is an archived article and the information in the article may be outdated. Please look at the time stamp on the story to see when it was last updated.
DENVER –Juan Carlos Penalver is one of 301 homeowners who received letters this week from the city of Denver telling them they're likely in violation of the city's affordable housing program.
Numerous people bought homes unknowingly that they never qualified for based on income restrictions.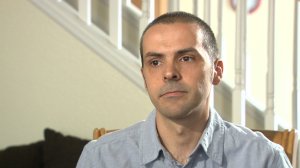 "The biggest worry we have is the city can come and say you have to sell the house and (Penalver and his wife) want to keep the house," Penalver said.
The computer software engineer moved to Denver from Spain in 2016 and paid market value for his home in Green Valley Ranch.
Penalver said neither his real estate agent or the title company made him aware of any deed restrictions that were supposed to be part of the home's covenant.
The city's Office of Economic Development has sent letters offering affected homeowners until May 31 to tell it if they want to come into compliance with the affordable housing program, then giving them until Dec. 31 to do so.
If  they don't, the city's director of housing compliance, Rick Padilla, writes the city could require "the owner to sell the affordable home to an income eligible household."
Penalver said the city's offer is meaningless because he knows it would be impossible for him to qualify retroactively.
"I earn more money than the restrictions limit of the program," he said.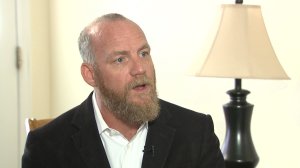 Attorney Robert McGough represents Penalver and other affected homeowners, who claim they paid market value for their houses and shouldn't be forced to sell, especially for below market value as the city suggests.
"The city over the course of at least 10 years did not enforce the declaration as it applies to this property," McGough said.
McGough said he's going to advise his clients not to accept the city's offer to comply retroactively because he said most can't.
He adds any attempt to comply could legally work against homeowners as an acknowledgment that their home was out of compliance.
"The city certainly has responsibility for their failure to administer and enforce the program over a number of years," said McGough.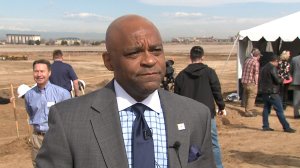 Denver Mayor Michael Hancock was asked in early April if the city would force homeowners to sell against their will.
"I cannot answer that question for you right now because we're not going to try to displace people," Hancock said then. "The goal is not to displace people. to It's about preserving, it's about addressing each individual circumstance."
Aware that many homeowners remain leery of the city's intentions, Derek Woodbury, a spokesman for the Office of Economic Development, provided a statement.
"We're doing everything we can to keep residents who were unaware of the restrictions on their properties in their homes. The city is exploring creative ways to stay true to the purposes of the program while avoiding displacement. We invite and encourage all impacted homeowners to take part in the Compliance Resolution Program, and to begin a discussion with our office on next steps toward compliance."
But McGough points out no one from the city has been forthright about what it will do for the affected homeowners who can't comply retroactively.
The city has created 1,569 affordable housing units since the program's establishment in the late 1990s.
Of those, 268 units fell into foreclosure, which automatically removed them from the city's stock of affordable housing.