This is an archived article and the information in the article may be outdated. Please look at the time stamp on the story to see when it was last updated.
DENVER -- Young drug-addicted mothers kept in "cages," therapy sessions called "games" that included screaming and cursing in front of toddlers, and babies allowed to suffer emotional and physical neglect in order to punish their mothers.
These are just a few of the allegations of mistreatment aimed at the Mother's House programs run by the University of Colorado's department of psychology.
CU warned: Punishing moms by withholding babies unacceptable
An independent FOX31 Denver investigation included interviews with current and former patients of the program to verify facts, provide context and exceed the information released by inspectors at the Colorado Department of Human Services (and to a lesser extent the Denver County Child Protective Services) in April of last year.
Violations uncovered at that time were troubling enough for the state to deem CU's license to operate the facility "out of compliance," putting two residences on "probationary status."
The combination of witness testimony and public records on file with the state raise serious questions about some of the unproven, arguably harmful, methods of drug treatment occurring inside what's known as the Haven Mother's Houses.
Alternative to prison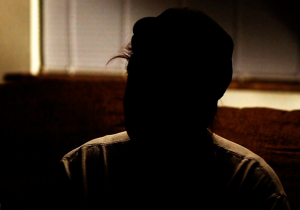 The women, nearly all of whom are pregnant teenagers or early-20-somethings when they enter Mother's House for drug treatment, don't have many choices left.
"A judge told me it was either the Haven (Mother's House) or prison," a former resident of the facility said in a taped, silhouette interview conducted late last year.
We agreed to keep the patient's identity confidential in exchange for her eyewitness account of daily life inside Mother's House.
The mother insisted we tell viewers she was grateful to the program's counselors and therapists who "gave me a lot of tools to keep me clean. If not for the Haven, I wouldn't have been able to stop the destructive path I was on."
She said she's only willing to speak about the secret disciplinary procedures that went on inside the house because she believes they were so inappropriate that if left unexposed and unchanged, the entire program could be shut down, leaving pregnant moms in trouble with zero alternatives.
'Special disciplines'
The former resident shared a list of what are commonly known as "specials" or special disciplinary punishments, ordered by staff when they believe a resident or a group of residents has broken a house rule. Because the residential facility houses the mothers and their children, disciplinary actions affect both, altering the time toddlers and babies spend with their moms.
Jail phase
An eyewitness described jail phase as "mothers were forced to build their own makeshift cells and stay inside a confined area for long periods of time."
At times, the person being punished during jail phase was forced to make themselves handcuffs and a striped shirt out of duct tape.
Another resident would be assigned to bring them their meals to eat inside the "cell."
During that time, mothers were separated from their toddlers or babies, who, according to a former resident, were often in the same room. If the child cried or needed anything, they were reportedly left unattended, adding to the punishment by tormenting the "jailed" mother.
Per house rules, opting out of such games could lead to expulsion, which essentially meant going to prison for violating a judge's orders to fulfill the drug treatment program.
The resident we interviewed said: "Like say we were all sitting at the dining room table and (another resident in jail phase) was in her cell. Her baby would be at the end of the table eating and if her baby cried or said momma or anything like that, she was not allowed to get up and touch her baby or anything like that.
"It really sucked because she wasn't in real jail. The Haven isn't supposed to be jail. You're supposed to get better and I didn't feel like that would help her."
When asked if the discipline worked, to get the resident back in compliance with the program, the source answered, "No. She ultimately went back to prison and they took her baby away."
Under the Open Records Act, FOX31 Denver asked the University of Colorado to provide patient-name-redacted disciplinary records so we could see the frequency of such special disciplinary actions, but an attorney representing the school denied the release.
CU refused to participate in an on-camera interview regarding any aspect of Mother's House.
Director of communications and media Ann Williams emailed to say: "The point of Jail Phase was to help clients determine if they would rather be in jail or participate in treatment." Williams also said, "Jail Phase is no longer used in these facilities."
RELATED: CU's full statement
Monad
Monad is forced meditation, something multiple witnesses said the young women did to some extent every day.
The exercise consists of residents putting their nose to a wall, hands to their sides and staring in silence. Although CU's written policy states monad must not last for more than 15 minutes, former residents said that policy was broken all the time -- hours at a time.
"We sat on monad for long periods of time," one resident said. "Long periods of time. Depending on the discipline, we'd also have to be tied to one another with yarn. I mean we'd be tied together for a couple days on that wall for hours and hours.
"If you're on monad and hear your child crying, you should be able to get off monad and go comfort your baby. I think that needs to change too."
No-sleep marathon sessions
This discipline is self-explanatory. One resident said staff kept them awake for 36 hours.
During that time, the residents' children were inside the house, being watched by a delegate, but not allowed to be with their mothers.
"You really don't have a choice," a resident said. "If the house is having game – then you're in the game. I wanted to be with my baby. It would make me angry, really angry because I couldn't do it. Sometimes I think you gotta see what you're doing to the baby. I think the mom and the baby need more mom and baby time. Not being put in a jail cell with duct tape handcuffs and not being able to feed your baby at night. That's important to make a bond with your child like that."
Trims and haircuts
CU literature describes haircuts as having "varied meanings from program to program," but basically said they are "weekly assignments" used to help a client become aware of changing their negative behaviors.
FOX31 Denver confirmed through state records and interviews that one of the most common "haircut" games included a resident sitting in a chair while a group of others gathered around and screamed insults at them.
Public records showed children are in the house, at times in the next room, within earshot of "yelling," in violation of child care statutes.
The former resident said the "yelling" was actually loud cursing and other inappropriate language that was upsetting to some of the nearby children.
19 violations: Risk of retraumatization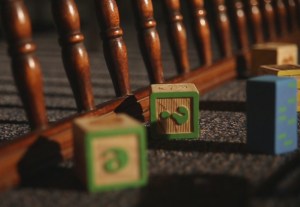 In April 2015, CU's license for Mother's House was found "out of compliance" with 19 violations and the licenses of Mother's House 1 and 2 were put on probationary status.
"The emotional safety of the clients and the children has not taken precedence over disciplinary actions as it was determined mothers were limited from responding to their children," inspectors warned.
"A reduction in parenting time is not an acceptable form of discipline for noncompliance," officials at the Department of Human Services Office of Behavioral Health warned, adding, "The program will need to be modified, with a clear program manual indicating that a reduction in parenting time is not allowed."
According to the state, CU also refused to provide the state supporting research as to "why a mother's parenting time would be justifiably reduced based on noncompliance with the program."
That might be because there is no supporting research, according to doctor of psychology and licensed professional counselor Sheryl Gonzalez Ziegler of The Child and Family Therapy Center at Lowry.
"It's one of the worst things that can happen in this stage of development," Gonzalez Ziegler said. "In this situation, what was being described are really infants and toddlers actually being traumatized -- actually developing potentially unhealthy attachment styles and patterns toward their primary care giver. (It's) an extremely poor strategy for helping both the mother and certainly a strategy for harming children."
State inspectors had specific issues with haircut and trim games, writing, "It was determined mothers were limited from responding to their children and children were potentially exposed to yelling."
The state ordered "children may not be present during components of programming in which yelling is occurring -- or any other confrontational aspect of the therapeutic community program."
'Failure to Feed'
Because of medical privacy laws, FOX31 Denver was able to acquire only limited documentation about a case state inspectors loosely call "the twins."
The state violation, also levied against Mother's House in April 2015, deals with the lack of record keeping regarding "the twins nutritional needs," but an inspector's notes seem to reveal far more.
"This was of concern, as the twins, according to their pediatrician, entered the program following their growth curves," a state inspector wrote. "Upon discharge from The Haven, the twins were considered 'medically fragile,' due to low weight, poor muscle tone, lethargy and failure to feed, with one twin requiring hospitalization for nutritional needs."
The University of Colorado won't talk to FOX31 Denver but wrote an email saying all the state violations and concerns had been fixed.
"The emotional and physical safety of the clients and their children has always been the top priority for Haven staff," Williams wrote.
A spokeswoman for the Department of Health confirmed all violations had been corrected and CU's license was restored as of June 29, 2015.
"Following three months, at the end of the probationary license, the facilities were re-evaluated for compliance," state spokesman Lee Rasizer wrote. "Three licensed managers went out to the Mother's House 1 and 2 and reviewed records, internal documents, reviewed their online database, and looked at the facilities' updated policies and procedures. The facility is no longer under probation because it's sufficiently addressed concerns, with a plan of action on how to resolve the 19 points listed originally in the complaint letter."
Baby Haven day care
The day care associated with Mother's House, called Baby Haven, had some violations of concern this past year as well.
In November, a parent reportedly found a 24-month-old and 20-month-old wandering up the sidewalk along a street alone.
Inspectors found two months before, four other children reportedly escaped the outdoor play area. The state found one violation of safety, stating the "gate that leads outside of the toddler playground ... is in poor repair," and a second violation for lack of supervision.
And records, also from last year, showed the state found Baby Haven staff delayed reporting an allegation of inappropriate sexual touching of a child by a staff member until after it had conducted its own investigation. The staff member was not found to have touched the child inappropriately, but the state requires immediate notification.