This is an archived article and the information in the article may be outdated. Please look at the time stamp on the story to see when it was last updated.
GREENWOOD VILLAGE, Colo. — In August, the Aurora Police Department received a call about the alleged conduct of a Cherry Creek School District employee.
According to a police dispatch call report, the mother of an Overland High School student had discovered texts on her daughter's phone.
She told Denver Social Services. As a "mandatory reporter," a case worker relayed the information to police.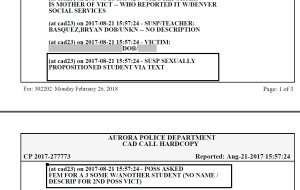 Police documents described the communication.
"Teacher at Prairie Middle School … sexually propositioned student."
The text "asked female for a threesome with another student."
The report also noted the caller gave them a "description for a second possible victim."
Police launched an investigation and within a short time arrested 34-year-old Prairie Middle School social studies teacher Brian Vasquez.
Court records say Vasquez initially admitted he had sexually assaulted, threatened or sextorted multiple female students, including a 14-year-old girl in one of his classes — starting in 2013.
Prosecutors charged Vasquez with 37 sex crimes. The school district fired him without waiting for a criminal trial.
However, police weren't done arresting Cherry Creek School District employees.
Arapahoe County District Attorney George Brauchler called a grand jury after police learned one of the  alleged 14-year-old rape victims had allegedly told her principal, assistant principal and counselor about Vasquez's abuse four years earlier.
The district attorney's office criminally charged all three school employees with failure to report child abuse.
According to police testimony, the principal's team suspended the victim for "lying" and after she returned to school, forced her to apologize to Vasquez. Vasquez kept teaching social studies.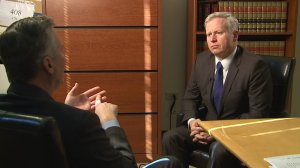 Because the cases have not yet reached a conclusion in court, Brauchler declined to speak about specifics, but he talked about the topic of failing to report child abuse in a larger context.
"I hope it's a message being sent to teachers that, hey, this isn't an advisory law. Some sort of suggested guidance. This is mandated and you're going to do it or we're going to find a way to hold you accountable for it," Brauchler said.
"If they reasonably believe — have any sort of evidence that suggest that there was a sexual assault, the right answer is to not to keep it a secret. Not to become judge and jury about whether its credible — it's to turn it over to the appropriate authorities."
Criminal charges for failing to report abuse are rarely filed in Colorado.
In the past five years, prosecutors have only charged 30 mandatory reporters — and more than half of those were dismissed.
Because of the Vasquez case, the FOX31 Problem Solvers launched a months-long investigation into how often the Cherry Creek School District was aware of sexual assault on its campuses and how often they failed to report those serious incidents to the proper authorities as required by law.
By analyzing police call logs for the four police jurisdictions that cover the district, 100 sex assault complaints were filed at 23 district schools since 2016.
At least 30 of those were rapes or molestations that occurred on school grounds, with identifiable student attackers and/or victims.
None were reported to the Colorado Department of Education as mandated by the Safe Schools Reporting Requirements law.
Cherry Creek Schools Superintendent Harry Bull said without a student's criminal conviction for sex assault, the district didn't think it had to report the alleged behavior to CDE.
"I think before we put that into a discipline report, we should let the criminal proceedings go through to a logical conclusion," he said.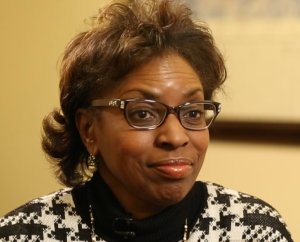 State Sen. Rhonda Fields said the district should know better. The mandatory reporting law says it should report to CDE "each reported behavior or allegation" of sex assault at school.
The law says nothing about waiting for a student's criminal conviction.
"We shouldn't have these secrets and we shouldn't be sweeping things under the rug," Fields said. "It's not optional. They have to report it. If they're not reporting it, in my view, they're violating the spirit and intent of the legislation.
"It's really deceitful. I would think and not very genuine to try to manipulate the statute and say, 'Well, it only means when you're convicted.'"
Brauchler strongly agreed with Fields after he saw the research into sex assault and underreporting at Cherry Creek Schools.
"This idea we are going to define away all the things we have to report to create a false picture of what is going on in the school is silly," said Brauchler.
"Any school district should feel obligated, not just legally, but morally, to let parents and the public know — by the way the parents who trust their kids to them and the public that funds them — to let them know what's going on inside those schools.
"And they should be as broad in what they reveal as they possibly can. So, to the extent that any school district makes the decision to underreport something as serious as whether or not there have been a series of sexual assaults or sexual misconduct on their grounds?
"I think they are doing a disservice to the kids, the parents and the taxpayers."