This is an archived article and the information in the article may be outdated. Please look at the time stamp on the story to see when it was last updated.
AURORA, Colo. -- After an exclusive FOX31 Problem Solvers investigation this past year into illegal gambling, animal abuse and drugging of horses at unregulated "match races" throughout Colorado, viewers repeatedly asked to look behind the scenes into the only licensed horse track in this state, Mile High Racing at Arapahoe Park.
It's hard to imagine trainers thinking they can shoot a horse up with painkillers, attempt to fix a match or enter a jockey high on methamphetamine.
But according to state records, those things occurred over the past few seasons the Arapahoe Park horse racetrack.
Colorado Racing Division enforcement documents show a pattern of attempted cheating by dozens of horse trainers and owners, although it's difficult to understand how some of the violators thought they would get away with the infractions.
According to Shannon Rushton, executive director of the Colorado Horseracing Association, state regulators and at least two certified veterinarians conduct inspections not only on race days, but before events in barn areas.
Postrace, horses and jockeys are also drug tested.
"We are zero tolerance," Rushton said. "We don't want 'em doped up. We don't want them abused in the barn. Not abused on race day. We want everything to be fair when it comes to medication to how the track is maintained."
Even though participants know they're constantly being monitored, there were at least 44 cases of cheaters getting caught over a three-year period.
Previously undisclosed state records show dozens of horses at Arapahoe Park tested positive for an overabundance of therapeutic medications: Phenylbutazone, methyl prednisone and clenbuterol, to name a few.
These kinds of infractions are more common because racing rules allow horses to be prescribed certain therapeutic medications during training.
The level of therapeutic medications, however, needs to have diminished before race day.  Rushton said it's also a violation to have trace amounts of two therapeutic medications in a postrace test.
"We don't want any cheating. We go over and above when it comes to testing in this state. We are zero tolerance," said Rushton.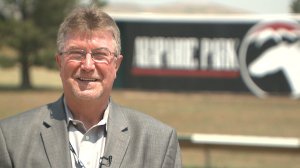 "There is very specific testing and stringent testing," Arapahoe Park executive director Bruce Seymore said.
The picogram is equal to one trillionth of a gram.
Racing records show some trainers were caught with more serious drugs in their systems: The painkiller lidocaine and a "synthetic steroid."
Arapahoe Park also stripped winners' purses for violations such as inspectors finding "four unlabeled containers and/or bottles with unknown substances" in the barn -- and "entering an ineligible horse." (It's inner lip tattoo reportedly didn't match the horse's official registration paperwork.)
Another report shows Arapahoe Park fined owners thousands of dollars for coming up with an "agreement for purpose of gaining an unfair advantage" or trying to fix a race.
Rushton said he wants to send a strong message.
"We are pretty tough in this state when it comes to drug testing and therefore there are a lot of people who don`t want to come to Colorado to participate because of that," Rushton said.
For all of this track's strict rules, there is one disturbing side note that cannot be regulated away: The death of race horses.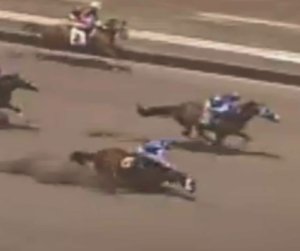 Records show that since 2014, 39 horses have died or had to be euthanized at the track, and at least 26 of those fatalities were the direct result of injuries suffered during races.
"Really, there is no acceptable number," Seymore said. "I would love to stand here and tell you we don`t have any injuries, we don`t have to euthanize horses, but that's not true. We do."
He said his crews try to reduce horse and jockey injuries by spending extra money on track conditioning and safety rails.
Seymore also hired an independent veterinarian to evaluate every horse in the stables for injuries before a race, injuries that might not be reported by their owners or trainers.
"He's independent, even though he's on my payroll," Seymore said. "I don't tell him how to play third base. He has the authority. I don't go to him and ask, 'Why did you scratch that horse? (I) had to give all the money back.' I'm not going to do that. He's here to protect the horse."