This is an archived article and the information in the article may be outdated. Please look at the time stamp on the story to see when it was last updated.
DENVER -- A nurses' aide in Castle Rock is facing serious charges of assault after she is caught on video hitting an Alzheimer's patient with a stick.
31-year-old Tabatha Cooper was arrested after a FOX31 Denver viewer gave a copy of the video to investigative reporter Tak Landrock. The video, shot on June 22, shows Cooper yelling at 67-year-old Dennis Johnson.
FOX31 Denver turned the video over to Castle Rock Police due to concern about the man's safety.
The man who shot the video wanted to remain anonymous but agreed to allow us to use his first name, John, for the story.
John said he was walking his dog near Whitetail Drive when he heard a woman screaming. "At first, it sounded like someone was yelling at a child or at a dog," John said.  As he got closer to Cooper he saw her with a stick in her hand. "She looked like she was going to strike him."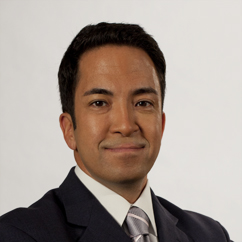 John got out his iPhone and began recording the confrontation and 15 seconds into shooting the video Cooper can be seen hitting the man with a stick.
Moments after the assault, John intervenes and asked the woman, "Ma'am is there a problem?" Cooper responds, "Yes, this damn man is trying to assault me."
According to John, he called 911 to report the assault. Castle Rock Police said they took action after FOX31 Denver turned the video over to detectives.
FOX31 Denver did contact Cooper to get her side of the story, but she declined to comment until her court appearance on Friday.
Cooper told police she was the woman on the video, but says she never hit Johnson. She later admitted she was swinging the stick and may have accidently hit him with it. She said Johnson walked out from the home before taking his medication and she was following him on the walking path. She only picked up the stick to defend herself after Johnson tried to kick at some dogs.
Johnsons' family confirms Dennis suffers from Alzheimer's and dementia. The family is still trying to decide if they will move him out of the nursing home.
John said he was at the right place at the right time. "She was highly emotional for some reason and she seemed frustrated that she couldn't get him to come back."
Cooper did ask John to call police several times, but John felt she still handled the confrontation poorly. "People like that need to have better training or better screening and they shouldn't be working at a facility like that."
Safe at Home Residencies owner Ashley Fyfe did not return multiple calls from FOX31 Denver.
The state of Colorado does allow you to look at nursing home inspections and investigations. You can follow the link to see any nursing home in the state.
The state is investigating Safe at Home in Castle Rock because of the video and criminal charges.