This is an archived article and the information in the article may be outdated. Please look at the time stamp on the story to see when it was last updated.
DENVER -- A broken elevator at the Renaissance Off Broadway Lofts left several tenants of the building stuck and stranded in their apartments for five days.
Tenants told the FOX31 Problem Solvers the elevator stopped working Thursday. Most assumed it would be fixed by the weekend, but five days later, it still wasn't functioning.
"Something's got to be done. I can't live like this," 65-year-old Walter Johnson said.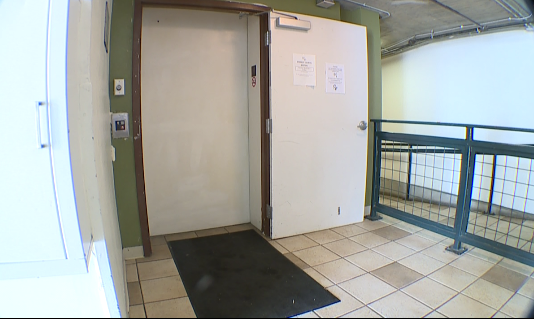 Johnson is an amputee and because he doesn't have a prosthetic leg, he was trapped inside his fourth-story loft.
"I feel like my life is being taken away from me because I can't go anywhere," he said. "I ain't no dog. I ain't going to be locked up like this. I ain't did nothing wrong."
"People were obviously frustrated. I don't blame them," said Cathy Alderman, a spokeswoman for the complex at 2135 Stout St.
Alderman said while she empathizes with residents, there's not much the property manager can do. Elevator parts can take days to arrive and even longer to install.
The property manager did offer to go grocery shopping for at least one tenant who couldn't leave.
It's a problem property managers statewide often experience, and the Colorado Civil Rights Division said fair housing laws do not specify how long a landlord has to repair an elevator.
"Under fair housing laws, housing providers are required to make reasonable accommodations for residents with disabilities," the Colorado Civil Rights Division said in a statement. "In this situation, it sounds like the landlord is taking steps to make the resident's housing accessible to him by scheduling repairs for the elevator.
"There is no specific timeline for making repairs. A long delay could be seen as a denial of an accommodation, but it sounds like the landlord is attempting to address the problem."
That wasn't news Johnson wanted to hear.
"It don't take me that long to dig a grave. That don't make sense," he said.
However, Johnson did get a surprise late Tuesday when the elevator was fixed ahead of schedule.