This is an archived article and the information in the article may be outdated. Please look at the time stamp on the story to see when it was last updated.
BOULDER, Colo. — Fining Boulder businesses for repeatedly setting off false security alarms seems to be working to reduce unnecessary police calls.
Before March 1, owners of security alarms faced no penalty for falsely summoning police.
Only a month into the new program, which fines false alarm violators up to $450, the Boulder Police Department said officers have seen a "dramatic" reduction.
Using the Colorado Open Records Act, the FOX31 Problem Solvers identified 40 businesses that over a two-year period created at least 10 false police calls by an automatic security alarm.
The worst violator was the online customer service center for the athletic shoe and clothing company Finish Line at 1881 Ninth St.
According to police records, employees at Finish Line falsely set off the building's alarm system at least 47 times in two years.
Police policy is to send two officers to an alarm call and it's usually dispatched as a priority.
"We continuously work to educate our employees on safety and our surroundings including the activation and deactivation of our building alarm security system," Finish Line spokeswoman Dianna Boyce said.
"We also work diligently with the alarm company to ensure we have the latest technology and up-to-date procedural information. We are a proud member of the Boulder community and value our public safety officials and their time as well as how they serve us."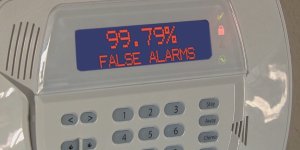 Of the 4,915 alarm calls over the past two years, only 10 were real, a 99.79 percent false rate.
The thousands of unnecessary alarms cost the offending businesses nothing. Taxpayers lost an estimated $300,000 in wasted police time.
Records show two Wells Fargo bank branches racked up 42 false alarm calls. Police went to the branch at 3307 30th St. 25 times without reason over two years, while responding 17 more times to false alarms at the 1242 Pearl St. location.
"We've reviewed the alarms over the past year and determined that the majority were due to errors by team members in disarming our system," spokeswoman Cristie Drumm said in a statement. "We've reviewed procedures with our team to limit unnecessary alarms in the future.
"
The list of repeat offenders also included:
26 false alarms: Cafe Rio, 2580 Arapahoe Ave.
25 false alarms: Old Chicago restaurant, 1102 Pearl St.
25 false alarms: Valley Dodge, 3200 28th St.
21 false alarms: Headz Up, 4461 Broadway
21 false alarms: Athleta, 1133 Pearl St.
19 false alarms: Office Depot, 1905 28th St.
17 false alarms: El Dorado Wall Company, 1835 38th St.
17 false alarms: Sunflower Bank, 1738 Pearl Street
14 false alarms: Chatauqua Dining Hall, 98 Clematis Drive
14 false alarms: Kappa Gamma Sorority, 1134 University Ave.
14 false alarms: Sun Deli, 2299 Pearl St.
The manager of clothier Athleta on Pearl Street at first said she couldn't answer for the 21 false alarms at the store, saying only the corporate office speaks with the media.
The she later said, "It's the motion sensor for our back door. The leaves fly underneath it."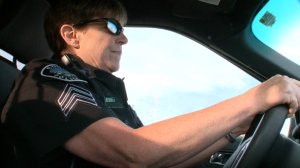 Boulder police Sgt. Melissa Carey said wasted tax money and police resources are concerning, but for officers, there is a more serious matter that repeated false alarms cause: Rolling up on a potential active burglary scene but thinking it's another false call.
"That's kind of the problem," she said. "You can't ever get complacent in this job, so you have to treat every one like it's legitimate, so we do.
"But I'm sure there are some officers who think, 'Oh, it's just X-Y-Z place again.' But really you can't just pretend it's going to be fake, because it could be that time it's a real alarm, which is why we send two officers to these kinds of things, you just don't know for sure."
Employees at Mountain Sun Pub messed up the alarm system at least 16 times in two years. The manager said he received a letter from the city informing the business about the new fine structure for false alarms.
He admitted there had been a problem, but vowed to address it with his workers.
"Yeah. It's usually an employee going into an office where there's an alarm set and (I'm) not there and they don't have the code and can't unset it," Justin said.
"We're very small and hold a lot of product in areas where we have alarms, so we'll just have to go up there ourselves and unlocking the doors."
The Lazy Dog Pub recorded 16 false alarms. A representative said he was aware the business had racked a number of security alarm mistakes.
Gabrielle was surprised to learn about the new fines, which would cost the owners up to $450 for the first four. According to the ordinance, police could stop responding to alarms after a fifth false call annually.
"Wow, that's really something," Gabrielle said. "I didn't know that was going to happen. First time I heard about this. It's not going to be me that's getting fined.
"I'm pretty sure the owner is not going to be happy getting fined all the time, so most definitely the owner needs to do something about it. Training — that'd be the way to go."
Carey said that is the reaction the city was hoping for.
"There was no incentive for them to fix their alarm system so now with the new policy, they have some incentive, some financial incentive to get it taken care of," Carey said.