This is an archived article and the information in the article may be outdated. Please look at the time stamp on the story to see when it was last updated.
AURORA, Colo. — Did unsafe sleeping habits by the parents lead to the deaths of their two babies, two years apart?
That's the question being considered by Arapahoe County prosecutors.
The FOX31 Problem Solvers have learned the Aurora Police Department has recommended felony child abuse charges for the  death of 3-month-old Nazairean Newton on June 29.
The infant's death came two years after 7-month-old Azyian Newton died, on July 9, 2014.
The autopsy for both baby boys listed the cause of death as undetermined, but the Arapahoe County Coroner's Office report mentions unsafe sleeping habits in both cases, noting, "the decedent was placed to sleep in an adult bed with both parents who had reportedly been using alcohol and marijuana."
Arapahoe County Coroner Dr.  Kelly C. Lear-Kaul, who performed both autopsies, believes the children died from suffocation, that each boy likely had their airways blocked while sleeping in bed with their parents.
"I believe that's the most likely cause. I can't prove that," Lear-Kaul said. "Asphyxial deaths don't leave any marks in most cases so there's nothing for me to see at autopsy."
When asked if a death is undetermined, can someone still be prosecuted for negligence, Arapahoe Chief Deputy District Attorney Leora Joseph said, "Absolutely."
In 2014, she chose not to prosecute 27-year-old father Tyler Newton or the 28-year-old mom, Tierra Collins. But now, with the death of Nazairean Newton, she has a new decision to make.
"Our obligation is always to seek justice and sometimes that means justice for people who can't speak," Joseph said.
As the lead prosecutor of the Special Victims Unit, Joseph would not talk about the facts of the case but did share why co-sleeping cases are difficult to prosecute.
"Can we say beyond a reasonable doubt but for the co-sleeping, this child would still be alive?" Joseph said.
In a videotaped interview police did with Tyler Newton in 2014, he admitted sleeping with his baby between himself and girlfriend Collins and that it was a habit.
"I put him right in between, I put him in the middle and then I laid with him, how we lay everyday and you know we went to sleep," Newton told an Aurora police detective.
Newton would later tell the same detective how haunted he was by the memory of his son not waking up.
"I will never get that out of my head, just holding him in my arms and trying to get him up. Hey, you know 'hey man wake up dude," an emotional Newton said.
Fifty-four babies died in Colorado last year related to unsafe sleeping habits or co-sleeping with their parents, according to Kate Jankovsky, the child fatality prevention system coordinator for the Colorado Department of Public Health and Environment.
"Share your room with your infant, but not your sleep surface, " Jankovsky said. "The biggest message is alone, on their back, in a crib."
The American Academy of Pediatrics released new sleeping recommendations  in October, suggesting parents never sleep with their infants.
"Infants don't have the same head and neck control that we do as adults so if you're in bed with your child, the risk of you potentially rolling over on your child or wedging them underneath the pillow or in some soft bedding is greater,  so it's about suffocation," Jankovsky said.
Collins was arrested for DUI in September and was approached at a December court hearing to ask about the deaths of her two sons.
"I'd give my life to have my babies back," said Collins, who added she was put on a three-day suicide watch at a local hospital after the death of her second son.
"I love my kids and I was doing the best that I thought I could do for my kids. I did not do anything criminally wrong."
Newton shared the same sentiments.
"I didn't blame myself. It's an unfortunate act. You know we were young, but no, I never  blamed myself," he said.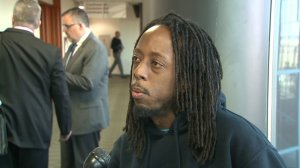 He said he and Collins are suffering enough and that charging them would be pointless.
"We lost pretty much everything. We lost our kids, we lost our place, we've lost everything." Newton said.
In January, Newton posted a photo on Facebook of Azyian with the caption, "Miss U every day son."
Beneath his post, Collins wrote, "Mommy Miss u too baby."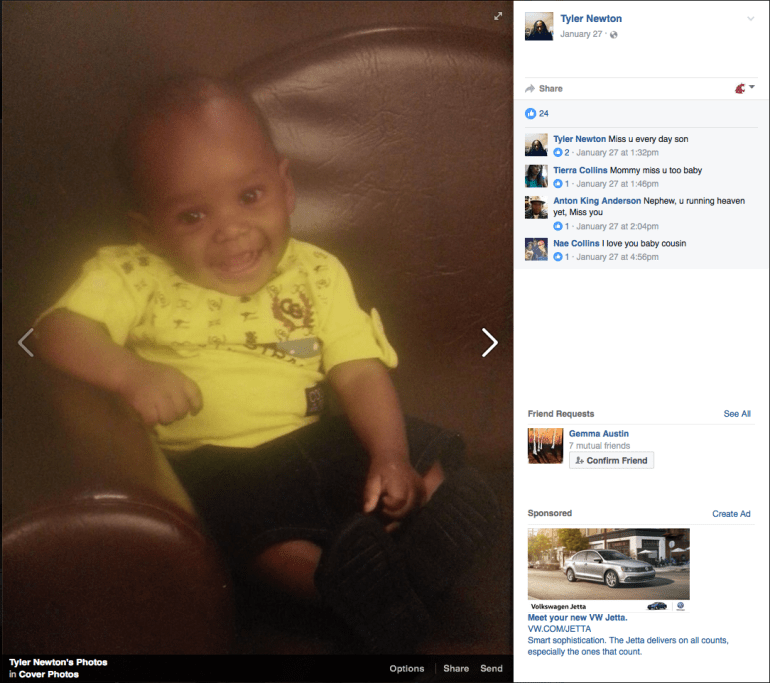 They are words the couple never predicted would soon apply again to the son she was pregnant with at the time.
Prosecutors are expected to make a decision any day whether to charge the parents with child abuse resulting in death.