This is an archived article and the information in the article may be outdated. Please look at the time stamp on the story to see when it was last updated.
AURORA, Colo. — Pastor Vince Owens runs a tiny church in Aurora, but critics say he talked a big game when it came to ViSalus.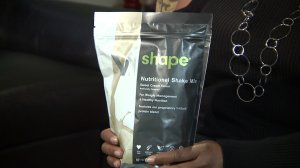 A class-action lawsuit calls the company "a failed pyramid scheme" that persuaded people to sell weight-loss shakes, vitamins and energy bars, and preferably to recruit others beneath them to sell the products.
"Nobody wants to buy this stuff that's in my cabinet," Caprece Byrd said.
The 51-year-old Aurora woman is one of the plaintiffs suing the founders of ViSalus and her former Pastor Vince Owens. Byrd says Owens convinced her ViSalus would make her easy money, lots of it.
"Six protein bars is $25," said Byrd, who said looking back, realizes the prices bordered on the ridiculous.
But in 2015 and 2016, Byrd said she and other distributors were promised equity in ViSalus at seminars held in the basement of the Household Of Faith Empowerment Temple owned by Owens.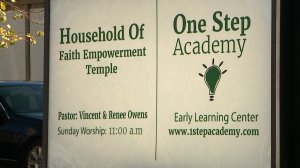 In seminars across the country the lawsuit states: "Stage-managed 'get rich like me' performances enticed innocent, unsophisticated people to buy distributorships, only to learn that the only way to make money from the distributor rights was to recruit others. Almost 400,000 people in the United States, including over 200,000 just in 2012 paid money to become a distributor and participated in a massive operation."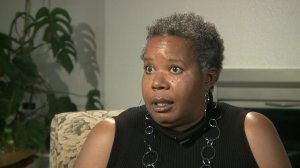 Byrd said she would pay $1,000 for a startup kit that included shakes, vitamins and other products to be sold to friends, family, neighbors and anyone else she could convince.
Once she bought $25,000 worth of product, she supposedly gained "equity in ViSalus that she was told would lead to a big payday in April.
"My pastor is saying that this is something that he himself purchased the church outright and his home, his children's home, college funds and I wanted that for my family," Byrd said.
Like any multilevel marketing firm, Byrd was supposed to recruit distributors beneath her so her brother Bryant Watts was selling ViSalus too.
"I would like a mobile home. I would like to go on on trips. I want to take my family to Disneyland," said Watts, mentioning all the things he said Owens told him were possible if he sold ViSalus products.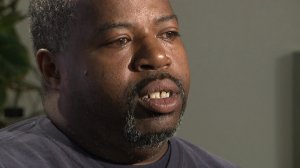 Instead, Watts told the Problem Solvers he ended up losing more than $25,000 in his bid to get "Equity" status with ViSalus.
Renea White said she too was swept into the operation by Owens.
"I believe him," White said. "I was promised something, a legacy for my kids that I`ll never have."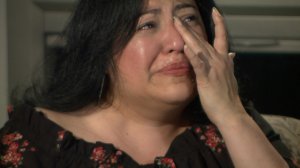 White said she also ended up spending more than $25,000 on products she had trouble reselling.
As for the big "equity" payout in April, the three distributors said it turned out to be a hoax.
That was the aha moment that convinced Byrd, Watts and White to joined the class action lawsuit.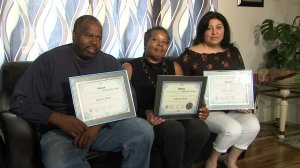 "I'm out thousands of dollars. I spent my son's college tuition," said Byrd, who admitted she took out a $100,000 home equity loan and gave the money to ViSalus believing the company would pay her a bigger amount back based on her "equity" in a company she was told was worth hundreds of millions of dollars.
In late October, Owens was approached outside his church, just minutes before he was to host a ViSalus seminar.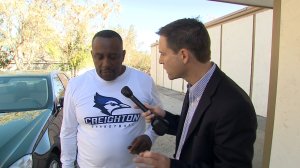 Question: I'd like to ask you if ViSalus is a pyramid scheme?
Owens: I don't know.
Question: You don't know if Visalus is a pyramid scheme?
Owens: I don't know.
Question: Can you tell me, did you misuse religion to recruit people to join ViSsalus?
Owens: How could you do that?
Question: You tell me.
Owens: I don't know.
Question: The people that are suing you, are they ever going to get their money back?
Owens: I have no idea.
Question: Do you think you deceived people?
Owens: Thank you, (walking away) Thank you.
Question: Vincent what happened to the big payout?
Owens: Have a nice day.
Question: Did you make $600,000 off of ViSalus?
Owens: Have a nice day sir.
In a  2015 YouTube promotion video made with Nick Sarnicola, the founder of ViSalus, Owens bragged he made "over $600,000 in equity with ViSalus so I admire you guys right now. There`s equity on the table right now. Run for it like a man with your hair on fire."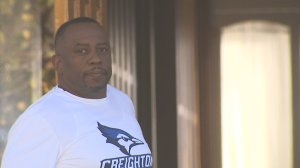 The class-action lawsuit against Owens and the founders of ViSalus was filed in the company's home state of Michigan.
Attorneys for ViSalus said the company committed no wrongdoing and has filed a motion to dismiss the lawsuit.
A judge has yet to rule on that motion.