This is an archived article and the information in the article may be outdated. Please look at the time stamp on the story to see when it was last updated.
DENVER — There are no legal casinos in Denver, but inside adult amusement business La Fortuna at 9 S. Federal Blvd., the near constant dinging of slot machines are loud enough to be heard from the parking lot.
The colorful windows outside La Fortuna blink with lights and advertise "Best Skill Games in Town," promising entrants cash winnings.
The reported operators said they run games just like the ones at Dave and Buster's or Chuck E. Cheese's.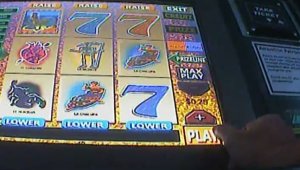 But hidden cameras saw something much different.
An employee, who introduced himself as George, said only two things are needed to win: Cash (inserted into what looked a lot like an electronic Las Vegas slot machine) and a rather basic "skill."
George showed a row of machines in the center of the facility, declaring "the ones in the middle take cash."
The row of slot-type machines on the exterior walls, he said, required a credit card and for the player to provide an ID such as a driver's license.
Near those machines were a pair of signs. One said "internet." The other was advertising a game "prize pool of $644.51 for a Lucky Ducky" game. Undercover players chose the cash offer.
After inserting a bill, the slot machine gave a credit similar to a bar-top gambling device in Las Vegas or Atlantic City, N.J.
"This is the only prize line — what's going to pay you," George said.
He was pointing to what's also known as "the money line." It's basically the center of the machine. All three slot wheels have to carry the exact same image (or number, such as 7s) in a row across the prize line in order to win.
Because La Fortuna does not have a gaming license from the Colorado Department of Revenue, th
ese particular slot machines are programmed to never have all three images line up for a win.
Instead, the player, at most, can match only two images or numbers on the slot wheels.
This is where the "skill" of the player comes into play, and how La Fortuna is reportedly attempting to skirt Colorado gaming laws and operate in a legal gray area.
A real example from the undercover video demonstrates how a player can win.
After pushing the spin button, two devils, or el diablos, matched up on the center prize line, but an image of a chicken, or el gallo, appeared in the third spot. In a licensed casino in Black Hawk, this would make the scenario a loser.
However, at La Fortuna, if the player recognizes there is a devil either one spot up or down in that third slot wheel, they can, with their finger, nudge the devil one spot to replace the image of the loser chicken.
That puts three devils on the prize line, which racks up credits and win money.
We were told cash out by calling George to the machine. He reviewed how many Lucky Ducky points were acquired or had left over.
At a collections window, he converted the remaining credits to cash.
The cashier, however, said they had a daily limit on winnings, so if we won too much, we'd get paid on an installment plan.
"Our limit is $500 a day, so for example, (if) you win $3,000 you — every day I give you $500. Because we have certain rules," George said.
On March 29 and on May 8, the FOX31 Problem Solvers checked with Denver Excise and Licensing, but employees could find no record of La Forturna, or any business at the 9 S. Federal address, with any kind of license, registration or tax ID number.
While opening the store one early afternoon, George declined to say who owned La Fortuna or who, if anyone, paid his salary.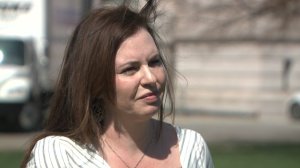 Within a few hours, Tammy Garamova stepped forward to speak for La Fortuna, saying she was a co-owner.
Garamova, flanked by a lobbyist near the State Capitol, said La Fortuna was operating under a different name on its state business license, GBE, LLC.
The city of Denver said it had no record of an amusement license or tax ID under that name.
Garamova said that games of skill such as the slot-type machines at the establishment are legal.
"Ours is just an arcade. You come in and play arcade games," Garamova said.
When asked if the payout is cash, Garamova said, "The payout is cash, but that does not make it gambling. Gambling, limited gaming is defined by skill vs chance."
Colorado law does a poor job of defining what a "skill game" is. Revised criminal statutes do state "simulated gambling" is illegal.
Simulated gambling is defined as: "A device that functions as, or simulates the play of, a slot machine, uses software to create a game result, and requires a deposit of any currency."
Garamova strongly denies La Fortuna is simulated gambling because the player, according to her, always has a chance at winning based on skill.
"All based on your skill. If you are skillful, you will win every time," she said. "Just like Candy Crush, you can clear the board every time."
But undercover customers did not find that to be the case.
We won some, but lost more because the slots did not always match up the first two wheels, so it was impossible to nudge the third wheel for the win.
Other games with additional images and wheels performed similarly.