This is an archived article and the information in the article may be outdated. Please look at the time stamp on the story to see when it was last updated.
CENTENNIAL, Colo. — An Arapahoe County inmate seen on surveillance video beating a fellow inmate to death won't serve an extra day in prison for the homicide.
Eric Stewart, 44, pleaded guilty to assault resulting in death on April 7 and received a 12-year sentence.
But that sentence will be served concurrently after he pleaded guilty Friday to a host of domestic violence-related charges, including felony menacing, possession of a weapon by a previous offender, assault and violation of a protection order.
Arapahoe County prosecutors said Stewart was able to avoid murder charges by claiming the "make my day" defense that typically allows homeowners to use deadly force to protect themselves.
But Stewart was prepared to use it to claim his jail cell was his dwelling and he was acting in self-defense when he beat fellow inmate Michael Craven, 45, to death on Oct. 2, 2015.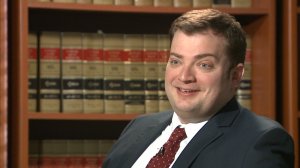 "Several homicides from other jurisdictions were dismissed because of the 'make my day' defense," Arapahoe County chief deputy prosecutor Chris Gallo said.
As a result, Gallo said he felt compelled to offer Stewart a plea deal where he could at least get a felony conviction, admitting "this was not the justice we wanted."
"It's not justice for something that was so violent," Craven's sister Nicol Nowlin said.
Nowlin said she was shocked to learn an inmate could use the "make my day" law to his own advantage.
"It seemed preposterous and my assumption is when you go to jail, you lose a certain amount of rights," she said. "That's not just your home, that's the city's home, the county's home. So what you gives a right to take a fight to that extreme?"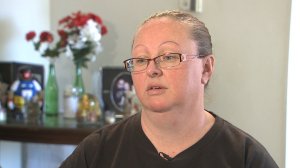 The footage inside the pod area where the fight took place shows it took Stewart just 45 seconds to pummel Craven unconscious.
Thirty seconds later, two other inmates can be seen dragging Craven into his cell, out of view of the jail's surveillance cameras.
It took more than nine minutes after the fight began for an inmate to hit an intercom button inside Craven's cell to summon a deputy.
"It makes me wonder what that guard was doing or where are the people that are supposed to be watching that monitor supervising those young men," Nowlin said.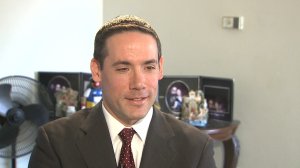 It's a sentiment echoed by her attorney John Poor.
"The time that personnel in the jail actually respond is really long, I think bordering on unconscionable," said Poor, who might file a lawsuit against the Arapahoe County Sheriff's Office over Craven's death.
Poor believes Stewart should've been kept in isolation. Just two weeks before the fatal beating, Stewart had a breakdown in court that led a judge to order a mental health evaluation.
"A severely violent individual with potentially serious mental health problems and yet he was allowed to be in sort of the general population of that jail without real additional monitoring," Poor said.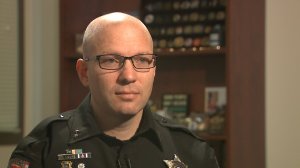 But Vince Line, the bureau chief for the Arapahoe County Detention Facility, said there was no reason to have placed Stewart in isolation.
"He was housed in that same day room for a total of 10 months. He and Mr. Craven were housed together for that entire time period without any previous incidents between the two of them that our staff are aware of," Line said.
As for the delayed response in getting medical help, Line said staffing was adequate that day, but he never has enough people to monitor everything all the time.
"There's no one actively monitoring the cameras in the housing areas at all times," admitted Line, who said the nine-minute response from deputies was unfortunate.
"We were at the mercy of somebody summoning assistance for Mr. Craven, which did eventually occur but after a period of over nine minutes."
The Colorado Legislature changed the "make my day" law in August so it would no longer apply to inmates. But the change could not be made retroactively so it didn't help in the Craven case.
Stewart was sentenced to a total of 18 years. He received 12 years for felony menacing and six years for being a felon in possession of a weapon.
The 12 years Stewart received for the deadly assault will run concurrently with the menacing charge.