This is an archived article and the information in the article may be outdated. Please look at the time stamp on the story to see when it was last updated.
CENTENNIAL Colo. — The daughter of a 59-year-old inmate at the Arapahoe County Detention Facility says her father died of a  heart attack after jail employees failed to provide him with his heart medicine.
The federal lawsuit filed by Darla Dailey on behalf of her father, Danny Lovern, names Arapahoe County Sheriff David Walcher, the Arapahoe County Board of Commissioners and three nurses for Correct Care Solutions, the private contractor hired to provide medical care at the jail.
The lawsuit states Denny Lovern died on April 8, 2017, after "nursing staff then ignored obvious emergency symptoms in the following days before this death, including documented reports that he was having chest pains and experiencing a heart attack."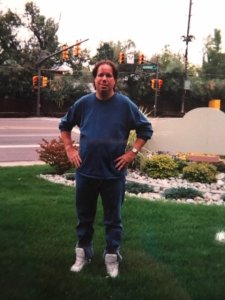 The legal complaint states nurses never called a doctor to examine Lovern even as his health deteriorated.
Instead, the lawsuit claims nurses put him in a medical "observation" cell, where no observation or medical treatment was provided.
Five days after he was booked into the jail for alleged DUI, Lovern "collapsed and died on the floor of his cell surrounded by his own blood and vomit."
Dailey is represented by the law firm Holland, Holland, Edwards and Grossman, which in its lawsuit points out Correct Care Solutions, based in Nashville, Tennessee, has been sued numerous times nationwide for similar accusations of denying adequate medical care to inmates.
According to the lawsuit, Lovern's history of cardiac-related conditions, including previous heart attacks and stent-placement surgery, was well-documented and known to medical staff.
Lovern allegedly told his booking nurse that he "last had a heart attack when he was here a year ago," and that he has had four stents placed.
As a result, the lawsuit states Lovern was dependent on his heart medication Plavix.
But the lawsuit states jail staff didn't provide Plavix for several days because they did not "secure his necessary prescribed medication."
A spokeswoman said the Arapahoe County Sheriff's Office  hasn't been served yet and would not comment on the lawsuit.
A spokeswoman for Correct Care Solutions said she would issue a comment on Wednesday.