This is an archived article and the information in the article may be outdated. Please look at the time stamp on the story to see when it was last updated.
ADAMS COUNTY, Colo. — It's supposed to be crime and punishment, but one Denver car theft victim said in his case it was more like crime and leniency for the defendant.
"Basically a sweet deal. A year for stealing somebody's car, smashing it up," said Daniel Brindle, describing the sentence given to Phillip Martinez.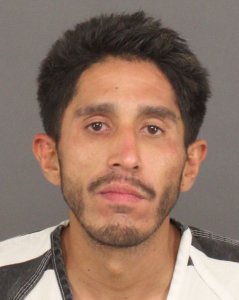 Martinez was arrested Aug. 28 after leading Adams County sheriff's deputies on a high-speed chase in a stolen car.
After crashing Brindle's red Kia, deputies say Martinez tried to carjack another driver at West 72nd Avenue and Federal Boulevard before a police dog had to subdue him.
"Phillip was driving under the influence of drugs," according to the arrest affidavit.
Deputies booked the 29-year old suspect with six counts: Robbery, motor vehicle theft, driving under the influence, criminal attempt to commit a class four felony, resisting arrest and obstructing a peace officer.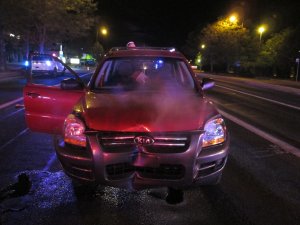 Yet just three weeks later, in what's almost a speed record for the criminal justice system, Martinez was sentenced to one year in prison.
Under his plea deal, Martinez plead guilty to attempted robbery (for the would-be carjacking) and misdemeanor DUI.  Everything else was dismissed.
"It's totaled, completely totaled," Brindle said of the Kia.
The 53-year-old was furious, not only that his stolen vehicle wasn't among the charges leveled against Martinez, but also that he was never told about the plea deal until after the fact.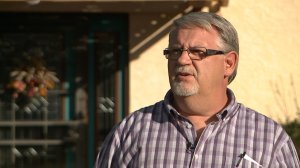 "I was very upset and that is why I wanted some answers," Brindle said.
"That was a mistake committed by the prosecutor and I take responsibility for that," Adams County District Attorney Dave Young said.
He said an assistant prosecutor should've called Brindle, but Young defended the plea deal.
"If this case went to trial, and he would have been convicted of all four charges, the most we probably would have got was a three-year prison sentence," Young said.
He added a judge likely would sentence Martinez concurrently, meaning punishment for all the charges would be combined as if Martinez had only been found guilty of the most serious charge.
But Brindle said three years would've been better than one and points out Martinez was caught red-handed.
"What's going to stop him from coming back and doing something again?" Brindle said.
Young called Brindle to apologize for the way the case was handled but said at the time the assistant prosecutor thought he was offering Martinez a fair deal.
"It's rare a defendant will actually say yes and by the way agrees to go to prison," Young said.
Young added 97 percent of all criminal cases in Adams County result in plea deals.
But when asked if it's possible Martinez agreed to his one-year plea deal just three weeks after his arrest because he knew it was a sweet one, Young replied, "One can look at it that way, absolutely."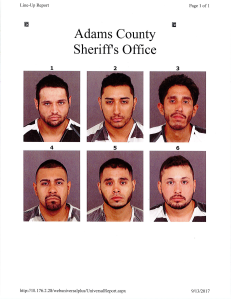 After questions were asked, Young called the Denver Police Department to see if detectives could pursue an auto theft case in its jurisdiction because Brindle's red Kia was stolen from his driveway in Denver.
But even though Brindle positively identified Martinez from a photo lineup as the man who stole his car keys, the Denver District Attorney's Office declined to file charges against Martinez.