This is an archived article and the information in the article may be outdated. Please look at the time stamp on the story to see when it was last updated.
DENVER — Members of Denver's Safehouse committee postponed a controversial decision on who provides transition services at Denver's jail when inmates are released.
In a 5-1 vote, city council members on the subcommittee refused to endorse a contract that the mayor's office wants to award La Raza Services, a partnership of three nonprofits: Servicios De La Raza, Colorado Coalition for the Homeless and the Urban League of Metropolitan Denver.
Since 2010, those services, which include job, housing and rehabilitation services for recently released inmates, have been handled by the Community Re-Entry Project.
Its executive director, Lisa Calderon, told council members at a public hearing Wednesday that Mayor Michael Hancock's administration has conspired to take the contract away from her because she's been a vocal critic of him and has pushed to make the sheriff an elected position instead of a mayoral appointee.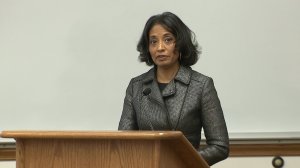 "In June there was a secret memo by top officials to deny me the contract in retaliation for speaking out on jail reform," Calderon told the subcommittee.
She filed a formal complaint with the board of Servicios De La Raza on Thursday regarding her claims of inappropriate conduct.
She had previously filed a complaint with Denver's Ethics Commission against Pastor Del Phillips, who is the board president of the Urban League of Metropolitan Denver.
Calderon points out Phillips sits on the review committee that helped pick the jail's new contractor and only recused himself from the review committee's final vote when she pointed out a conflict of interest.
"I think I'm being punished for speaking out," Calderon said.
Hancock's office denies that in a statement it issued.
"It is no secret that members of the CLF (Colorado Latino Forum) have been open critics of the administration but, frankly, that comes with the territory of being Mayor. The competitive process is something this city takes very seriously and politics has no place in securing the best program operators for the people of Denver. We are disappointed to hear Ms. Calderon continues to try to impact the process by making these claims. We trust the Office of Behavioral Health Strategies ran a process with integrity that will result in a program that helps inmates."
But someone who saw emails that circulated among administration leaders in June about the contract backs up Calderon's claims.
"Her advocacy and her outspokenness against the city … was really agitating people at higher levels of the administration," said the insider, who spoke on condition of anonymity.
"The talk was about wanting to get (Calderon) out of that contract as soon as possible."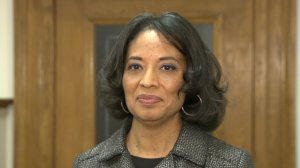 Calderon's contract at the jail was allowed to expire on Dec. 31 even though the city's new preferred provider still hasn't been approved to take over transition services.
"I think it's political retaliation. They just wanted to get the contract away from me as soon as possible and didn't think about the impact on the incarcerated community," said Calderon, who added the city never sent her a request for proposal to reapply for the contract.
City Council member Stacie Gilmore was one of several who expressed concerns about the city's process and Calderon's allegations of political retaliation.
"Very troubled by what's transpired today," Gilmore said before joining the vote to delay a recommendation until council members could hear from the  Denver Ethics Commission.
The commission was supposed to meet Wednesday but didn't have enough members for a quorum.
The Ethics Commission's executive director Michael Henry said he's trying to reschedule the meeting before council members take up the contract issue again in two weeks.
If council members eventually sign off on the plan to award the contract to  La Raza Services, Calderon and her attorney say they're prepared to sue the city in federal court.