This is an archived article and the information in the article may be outdated. Please look at the time stamp on the story to see when it was last updated.
DENVER — According to safety records on file at the Colorado Division of Water Resources, at least 142 active dams flunked their latest inspection.
Thirty-two of those deficient dams are in areas where, if they fail, state engineers expect either a "loss of human life" or "significant damage to improved property."
Map: See every dam in Colorado and its safety record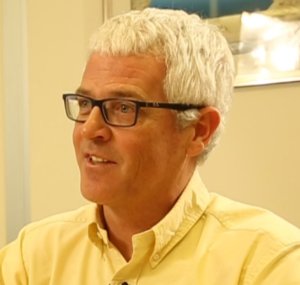 "Those are the ones we keep an eye on the most. They wouldn't be on that list if we weren't concerned about them."
A computer analysis of dam inspection reports by the FOX31 Problem Solvers also revealed:
580 dams in Colorado were built at least 100 years ago. Sixty-four of those dams did not pass inspection, receiving an unsatisfactory rating.
There are 113 dams and reservoirs in Colorado that are owned and operated by federal agencies, 38 of which are high or significant hazard. The U.S. Bureau of Reclamation is the largest of these dam owners.
State dam engineers have a policy to inspect high-risk dams every year. Inspection records shows this happened about 95 percent of the time in 2016.
Health of Colorado dams and inspection program
The country has been talking about dam safety after the disaster in Oroville, Calif.
A spillway along the United States' tallest dam started to crumble a few weeks ago, temporarily forcing the evacuation of hundreds of thousands of people.
That near-disaster prompted the Problem Solvers to dig into the relative condition of the approximately 2,000 active dams dotting Colorado's landscape.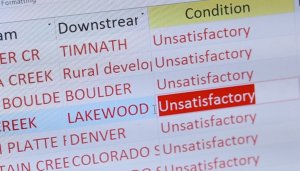 Dams that failed their latest inspections and were considered high or significant risk were, in most cases, located in populated, developed areas.
Inspectors said they are most worried about those dams because if they fail "on a sunny day in July", there could be a loss of human life or significant property damage.
A good example of the dams in this concern category, is the Baseline Norwest Dam in Boulder. The dam was built in 1905.
Inspectors recently found some major seepage problems, writing it's a "significant dam safety concern that warrants immediate attention."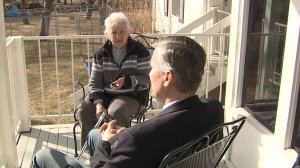 Delta Bement, 90, has lived in the shadow of that troubled dam since 1968.
The truth is, she wouldn't leave her tranquil homestead regardless of the risk, but Bement believes everyone else has a right to know which dams are solid and which are flawed.
Until the Problem Solvers showed her Baseline's latest failed inspection report, she was unaware it hadn't passed.
"We need watchdogs. We need you. So thank you," Bement said. "I want to know more. I want to know the whole story. I'm very glad at what you're doing."
Bement's grandson, Jordan Smith, said he hopes inspectors to keep a close eye on the damaged dam next door, but he isn't sitting around worrying about its failure.
"I know it's like saying 'I live in Florida and I don't think about hurricanes', but we really don't think about it," Smith said. "Really, the only time I've thought about it was when there were problems (like during the September 2013 floods)."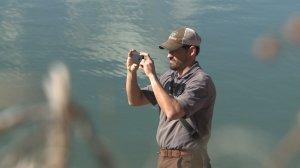 Dam safety engineer Ryan Schoolmeesters is one of 11 Colorado inspectors out walking rocky shores, peering into overflow pipes and documenting conditions within working dams.
He is the inspector who gave Baseline an unsatisfactory condition after seeing an "alarming" erosion issue between the dam and a school.
"Our focus is the downstream public at risk and if that's the case, then actions need to take place. Need to happen," Schoolmeesters said. "You make the best decision you can with the information you have at the time as far as is the dam safe for operation or not."
Repairs on the Baseline NW Dam began almost immediately, owners saying they have spent about $1 million in the past five years attempting to keep safe and compliant with inspectors' wishes.
Lafayette city engineer Brad Dallam spoke for a consortium of cities and boards that own Baseline Dam.
"There's no cover for us if something goes wrong," he said. "We are responsible for the consequences of the state if we don't go with the state engineers recommendations."
But is all the repair money was worth it?
"It never gets too expensive. That's the cost of water in Colorado."
Chief of Colorado Dam Safety Bill McCormick believes one of the greatest strengths of Colorado's dam inspection program is the state doesn't own the dams. That reduces financial conflicts of interest and politics getting in the way of making repairs.
When engineers spot something of concern, they can restrict the amount of water stored in the deficient reservoir. That reduces risk to the public and usually gets the owners' attention to get the dam fixed sooner than later.
Still, some private dam owners struggle to comply.
Thousands of public records related safety inspections that were reviewed showed some high and significant risk dams have a history of noncompliance.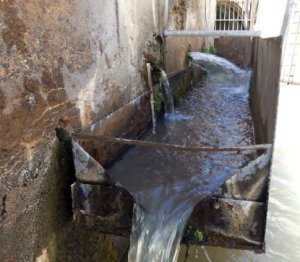 For example, in May, inspectors tagged the Sanchez Dam, upstream of San Luis in Costilla County, as having a "VERY HIGH likelihood of failure." It was also noted seepage had been an issue since 2004.
Smith Dam, in the middle of a highly populated, low-lying neighborhood in Lakewood, repeatedly gets unsatisfactory/failing grades for "known seepage issues" and "lack of an effective inundation map."
Even a dam at the Wellshire Golf Course, owned by the City of Denver, keeps failing inspections. Engineers recently wrote worsening seepage conditions below the dam is a point of great concern.
"I would say the health of dams in Colorado is pretty strong, pretty healthy state," McCormick said.
McCormick said Colorado's strong inspection program is set up to identify dam deterioration problems long before they turn dangerous. Most dams carry little risk to the public even if they are in bad shape.
However, McCormick admits he watched the recent California dam breach with concern.
"The Oroville Dam, they probably thought they had a pretty healthy dam and all of a sudden they have problems," McCormick said. "We're just a single team of dam safety engineers.
"The engineers work on the dams themselves to make sure they're the lowest possibility they will fail or have a problem, but, statistics? The probability never goes to zero, right?"
A close look at Colorado dams
To see where the worst dams are located, the Problem Solvers mapped those for easy access.
On your phone? Click here for a mobile version of this map
To see the original state inspection data, click here.
One of the items the Problem Solvers were not able to obtain was what engineers call "inundation maps." That tells homeowners where all the water goes if a dam fails.
A federal court backed the Department of Homeland Security when it blocked the release of that information, citing terrorism concerns.