This is an archived article and the information in the article may be outdated. Please look at the time stamp on the story to see when it was last updated.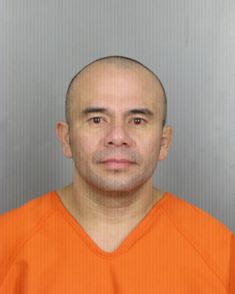 CENTENNIAL, Colo. — A Centennial man was sentenced to 32 years in prison to life for sexually assaulting his step-daughter over two years, prosecutors said Friday.
Jorge Alberto Soto, 44, was found guilty on eight counts of sex assault on a child—pattern of abuse and eight counts of sex assault on a child by a person in a position of trust, said Casimir Spencer of the 18th Judicial District.
The assaults began when the victim was in the 6th grade.
"Soto routinely sexually assaulted his step-daughter over two years," Spencer said. "The sex assaults would occur when her mother was at work and her younger siblings were still at school."
The victim finally reported the assaults in December 2006, when she was 14, and after a week of almost daily assaults, Spencer said.
"She reported that often Soto would physically abuse her during the sex assaults, which caused her to submit to the assaults and to fear reporting the abuse," Spencer said.
Soto fled Colorado when he learned police were looking for him. Four years later authorities found him in Louisiana and he was brought back to Colorado for trial.