This is an archived article and the information in the article may be outdated. Please look at the time stamp on the story to see when it was last updated.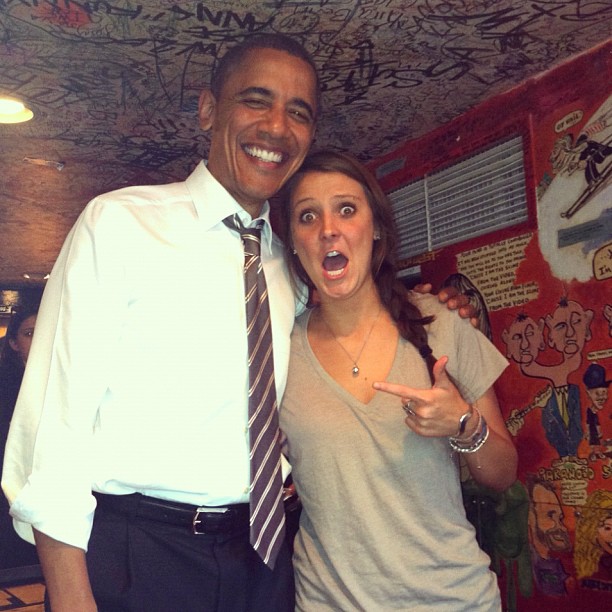 BOULDER, Colo — President Barack Obama stopped at The Sink in Boulder before he went to deliver his speech about student loans at the Coors Events Center.
The few people who were at the restaurant were surprised when Secret Service agents walked in, checked them with metal detectors, and then in comes the President of the United States.
C.U. student Madalyn Starkey was very surprised. It didn't take long for her picture with President Obama to go viral.