This is an archived article and the information in the article may be outdated. Please look at the time stamp on the story to see when it was last updated.
LONGMONT, Colo. -- A search was underway Saturday afternoon at a park in Longmont for Rita Gutierrez-Garcia, the mother of three who has been missing for almost a week.
Crews spent about five hours at the pond, but left, saying they didn't find anything to help the investigation into her disappearance.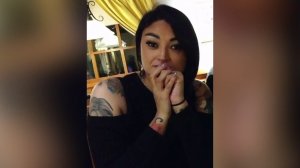 "The Longmont Police Department, Longmont Fire Department and Longmont Emergency Unit is conducting an area search at a pond at Golden Ponds Park, near 3rd Avenue and Hover Street, on the west side of Longmont with dive teams and search dogs," as statement from Longmont police said.
A spokesman said investigators are following up on all leads in the case. The search teams began this operation at 9 a.m. "We do not have any updates and will stay at the pond until we can rule it out."
Longmont Police says investigators are following all leads and this is one of the tips they received about Rita Gutierrez-Garcia's disappearance. Can't go into all the details of what lead them here but PD making sure investigators thoroughly investigate this tip. #KDVR pic.twitter.com/oMUvObUdZE

— Emily Allen FOX31 (@EmilyAReports) March 24, 2018