This is an archived article and the information in the article may be outdated. Please look at the time stamp on the story to see when it was last updated.
DENVER — As the 2016 election enters its final stretch, FOX31 Denver and Channel 2 are adding two seasoned Colorado political professionals to the roster.
Ryan Frazier and Andy Boian will join FOX31 beginning Monday and will contribute analysis on-air and online during major campaign events — like following presidential debates and during election night.
Frazier most recently ran for U.S. Senate as a Republican in Colorado and Boian is a former Democratic National Committee official,  speechwriter and member of President Bill Clinton's transition team.
"I am very excited to work with Andy and Ryan — two pros with analysis I think our loyal viewers will appreciate," FOX31 and Channel 2 political reporter Joe St. George said.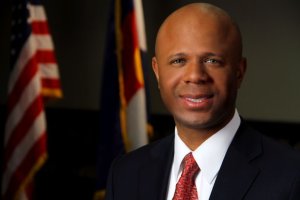 Frazier is the owner and managing director of Frazier Global Strategies (FGS). Frazier Global is a premier management consulting, external affairs, and professional services company. Frazier Global fuses innovation with proven practices and subject matter expertise across a number of business sectors.
Frazier served eight years (two terms) as an at-large city councilman in Aurora.
While on the council, he helped to shape the redevelopment of the $4.9 billion Fitzsimons Medical Campus and surrounding areas, led the adoption of Cop-link to better enable information sharing for crime-fighting and led on efforts to bring professional auto racing to Colorado.
He was the 2010 Republican nominee for the 7th Congressional District and was a 2016 Republican candidate for U.S. Senate.
Frazier was a member of the U.S. Navy, where he was assigned to the National Security Agency. He was charged with leading a joint forces fusion intelligence analysis and reporting center that covered worldwide responsibilities.
He co-founded and served as board president, of High Point Academy, a pre-K – eighth grade public charter school educating over 800 kids today.
He is a current member of the Colorado State Boxing Commission and the Private Sector Subcommittee to Colorado's Homeland Security Advisory Committee.
A native of Wilmington, N.C., Frazier has three children and has called Colorado home since 1998. He earned a bachelor's degree from Columbia College, a master's degree in organizational leadership from Regis University, and was selected as a Gates Family fellow of Harvard University Kennedy School of Government's senior executive program.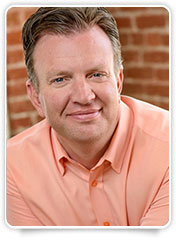 A Denver native, Boian founded dovetail solutions, a full-service communications, branding and public affairs/relations firm that works with businesses to build mutually beneficial relationships for maximum impact, opportunity, and ROI.   He has been referred to as a natural "connector," a term coined in Malcolm Gladwell's book, "The Tipping Point."
In 1999, he was asked to run as a Colorado representative of the Democratic National Committee.
After a successful campaign, he served four years at the national level. There were numerous issues on which Andy voted on behalf of Colorado, including the DNC's choice of Denver as the site for the 2008 Democratic National Convention.
Presently, he is engaged in electoral politics at the national and regional levels, working with numerous constituencies. He serves as a senior campaign adviser and speechwriter, and in these capacities, he has worked on numerous presidential, U.S. Senate, gubernatorial and mayoral campaigns for more than 25 years.
Additionally, he served on the transition teams for Bill Clinton an a secretary of the interior.
Boian is also a faculty member for the Daniels College of Business graduate MBA program and an adjunct professor at the distinguished Korbel Graduate School of International Studies, both at the University of Denver.
He has previously taught at the University of Colorado, Arapahoe Community College and Metropolitan State University of Denver.