This is an archived article and the information in the article may be outdated. Please look at the time stamp on the story to see when it was last updated.
DENVER – On Tuesday, June 26 voters will learn the results of the 2018 Colorado Primary Election.
Here is your 2018 FOX31 Problem Solvers Guide to the race
Ballots and Voting
In Colorado, ballots are mailed to registered voters and ballots went out in early June. If you are not registered to vote yet you can register on Election Day and vote in person at the polls.
Unaffiliated voter controversy
Unlike previous primary elections, unaffiliated voters can vote in this election. Unaffiliated voters have received Democratic and Republican ballots in the mail. However you can only fill out one ballot. If both ballots are returned, both ballots will be disqualified.
Which ballot you fill out will be a publicly available document, so many political journalists have been avoiding voting in this primary.
Where to vote
The Colorado Secretary of State's Office has locations for polling stations across the state.
Race for governor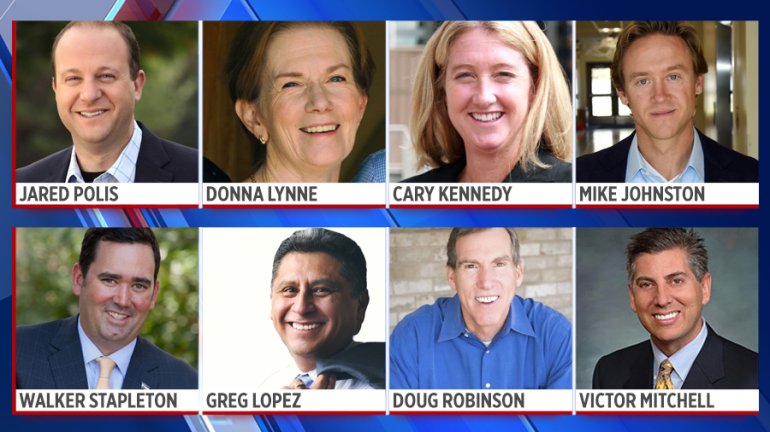 For the first time in years there is no obvious or assumed gubernatorial nominee for the Republican or Democratic Primary.
Gov. John Hickenlooper is term limited and cannot seek re-election. This has resulted in a competitive primary with more money spent in this election so far than in previous contests.
Television campaign commercials have been ubiquitous since May and the Problem Solvers Truth Check series has been busy fact checking the candidates.
Democratic candidates
Congressman Jared Polis; Lt. Gov. Donna Lynne; former State Treasurer Cary Kennedy; former State Sen. Mike Johnston
Republican candidates 
State Treasurer Walker Stapleton; businessman Victor Mitchell; former Parker Mayor Greg Lopez; businessman Doug Robinson
Analysis
Most polling has suggested Walker Stapleton leading the race for the GOP nomination. Stapleton has previously won statewide office, has the ability to fundraise, won the GOP State Assembly, and locked down the support of powerful political groups in the state like the oil and gas community.
However, Victor Mitchell has spent millions of his own dollars to launch a challenge and taken a more hard-line conservative approach to issues like transportation. In recent days, Mitchell has attacked Stapleton with negative TV ads mocking Stapleton for being related to the Bush Family.
Lopez and Robinson are perceived as long shots.
On the Democratic side a tighter race has emerged.
Jared Polis has consistently lead in polling; spending $10 million of his personal wealth. Polis however has not locked up the nomination. Cary Kennedy has won the backing of key teacher unions and won the Democratic State Assembly earlier this year. Mike Johnston has proven himself an effective fundraiser and has been delivering some of the most impactful political commercials of the year so far.
Donna Lynne continues to be perceived as a long shot candidate even though Gov. Hickenlooper has spoken positively of her on many occasions.
It should be noted Hickenlooper has not officially endorsed in this race.
Attorney general race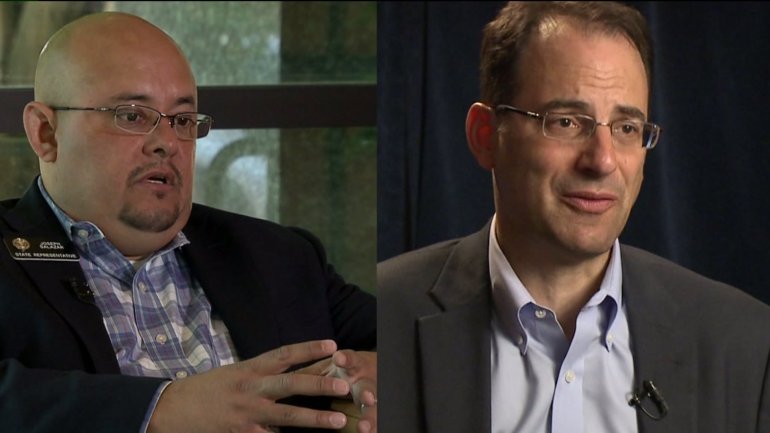 The GOP nomination for AG is uncontested and current District Attorney George Brauchler will take on the Democratic nominee in November.
We recently profiled the Democratic race which has become contentious.
Phil Weiser, a former Obama advisor and Dean of CU Law, has received the most money and establishment support – including an endorsement from Gov. Hickenlooper.
State Rep. Joe Salazar is going after the progressive wing of the party and has received the support of Bernie Sanders.
Weiser is expected to win the nomination but if a progressive wave sweeps Colorado, Salazar's high name ID could make him the nominee.
Congresswoman Degette primary challenger
The only incumbent facing a serious primary challenge is Congresswoman Diana Degette. Degette is being challenged by a progressive political novice Saira Rao.
While Degette is expected to win, candidates like Rao have been over performing and in many cases winning in similar races elsewhere in the country this year.
Who will take on Congressman Mike Coffman?
Democrats for years have perceived Republican Congressman Mike Coffman to be vulnerable. This year is no different.
Jason Crow and Levi Tilleman are battling it out for the Democratic nomination.
Crow has received institutional support and is perceived to be winning the race but Tilleman received the support of well-known Aurora politicians like Rhonda Fields and internet fame for pepper spraying himself in the eyes to highlight school safety.
Who will replace Polis in Congress? 
With Polis running for governor his Congressional seat is open. It's perceived a Democrat will win the seat since it represents Boulder.
Joe Neguse and Mark Williams have been competing with Neguse believed by many to be the front-runner. The winner will take on the GOP nominee in the fall: Peter Yu.
State treasurer race
Since Walker Stapleton is running for governor, it is an open contest for treasurer.
Bernard Douthit and State Rep Dave Young are running for the Democratic nomination.
State Rep. Justin Everett, State Rep Polly Lawrence, and Brian Watson are running for the Republican nomination.
Everett and Young are perceived as favorites but this is a tricky race with little public polling.