This is an archived article and the information in the article may be outdated. Please look at the time stamp on the story to see when it was last updated.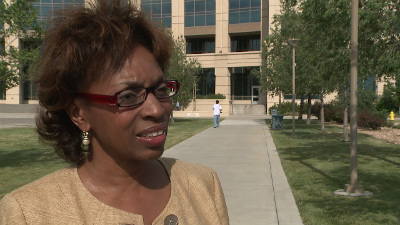 DENVER — Police have arrested a man accused of making a death threat against state Rep. Rhonda Fields, the sponsor of two controversial gun control legislation measures at the Capitol, FOX31 Denver is first to report.
Franklin Sain, 42, a Colorado Springs resident, was arrested Friday for allegedly sending harassing voice mails and emails to Fields, said Denver police spokesman Sonny Jackson.
"He was arrested for investigation of harassment and attempt to influence a public official," Jackson said.
Denver District Attorney Mitch Morrisey will ultimately decide whether to file felony charges against Sain, who has already bonded out of jail.
The application filed for Sain's arrest warrant ties him to six e-mails, one voicemail and one paper letter sent to Fields. The communications are riddled with foul language, spelling errors and racial epithets.
"I guarantee there is not enough law enforcement or military to stop an all-out overthrow of this government if you or that n—– president tries to take our guns," one e-mail dated Feb. 13 reads. "Guarantee we will make World War I and II look like child's play, many will die. Be prepared."
Another e-mail expresses hope that someone would "Giffords" both Fields and Rep. Beth McCann, a reference to the 2011 mass shooting that nearly killed Arizona Rep. Gabby Giffords.
The paper letter attributed to Sain states, "There will be blood! I'm coming for you, n—– b—–." The letter was postmarked Feb. 16.
Troopers with the Colorado State Patrol, which is responsible for guarding the state capitol and legislators, have responded to the threat by increasing security around Fields, a Democrat from Aurora.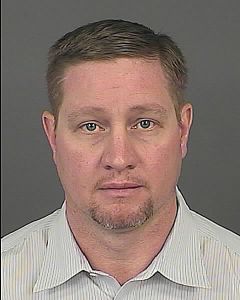 "I am grateful for the prompt work of the Colorado State Patrol in bringing this suspect to justice, and I also thank the Denver Police Department, which was instrumental in the investigation," Fields said in a statement. "I will not be deterred by threats."
Fields, who saw her son gunned down by gang members in 2005, was elected to the legislature in 2010. She is the most high-profile advocate at the Capitol pushing gun restriction measures
Fields is the sponsor of House Bill 1224, which would ban high-capacity magazines of more than 15 rounds, and House Bill 1229, which would mandate CBI background checks on all private gun sales and transfers.
Speaker Mark Ferrandino, D-Denver, told FOX31 Denver that members often receive feedback from constituents that is less than pleasant, but that the threat against Fields rose to a higher level.
"Any threat to any member in the House, we're going to take it seriously," Ferrandino told FOX31. "I've seen this threat and it was pretty horrendous, the language in it, it would definitely take aback anyone and make them a little nervous about their safety."
Several state lawmakers have revealed that they have received threats over their position on the package of gun control bills being debated at the Capitol.
Sain is the Chief Operating Officer of SofTec Solutions, an Internet technology company based in Englewood, according to his LinkedIn profile.
According to the emails he sent to Fields, Sain owns a large arsenal.
"Limiting magazine sizes is stupid and will not work," he wrote on Feb. 13. "I for one have 100+ 30 round mags and 150 round drums. I will never give those up and I am far from being some whack job."
In an email to Fields the following day, Sain wrote: "I ordered a ton of new 30 round magazines today C***bag…go f*** yourself and your new law…we won't abide by it…C*** N*****."