This is an archived article and the information in the article may be outdated. Please look at the time stamp on the story to see when it was last updated.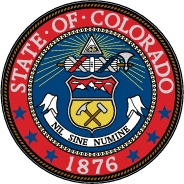 By Megan Presler
For KDVR.com
DENVER– Colorado and Denver were selected as one of six states and local governments to receive grants to develop social impact bond projects on Monday. The release from Governor John Hickenlooper and Denver Mayor Michael B. Hancock's office announced the funding from this project will help improve society by developing pay-for-success contracts for prevention-orientation social programs. Some of the social issues that may be fixed from this project include homelessness and early childhood education.
The release explains in the social impact bond project, SIB model, governments partner with service providers and private sector investors to fund social programs. In return, the investors will be repaid only if they improve the social outcomes within its program.
"Denver is honored to have been selected to explore this innovative new strategy to finance solutions to some of our most difficult social issues. We look forward to the opportunity to work with our nonprofit and business partners to bring this resource to Denver and develop a model that can be used by other cities," Hancock said.
Colorado will receive donated technical assistance to help design, procure, and implement these policy initiatives, and plan to addresses social issues.
This is the first SIB project to be developed in Colorado.
The SIB Lab is part of the national Harvard Kennedy School competition, sponsored by The Rockefeller Foundation. Other states receiving the grant include Connecticut, Illinois, New York, Ohio and South Carolina.