This is an archived article and the information in the article may be outdated. Please look at the time stamp on the story to see when it was last updated.
DENVER — A space reserved for President Donald Trump's portrait at the state Capitol building is empty because there isn't enough money to fund the project.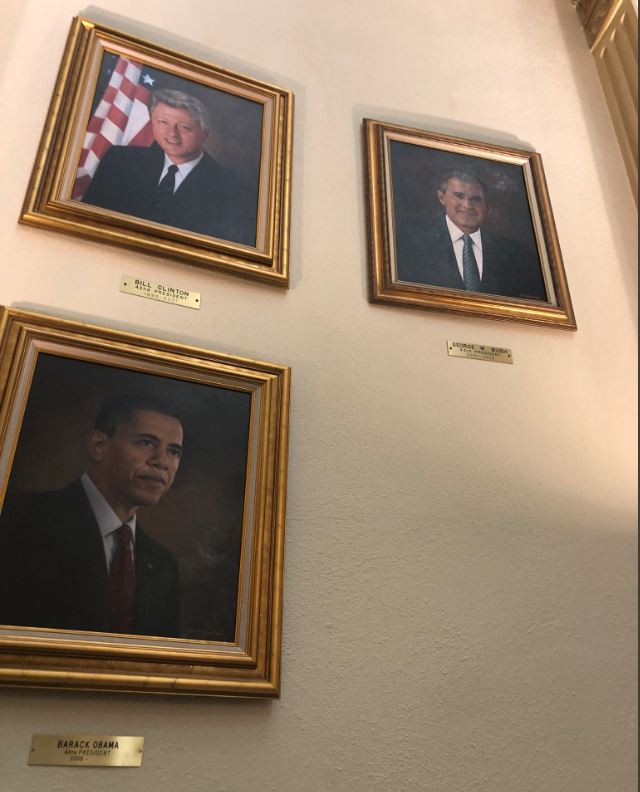 President Barack Obama's portrait was fully funded within the first year of his presidency, but it took more than three years for the art to appear inside the third floor's Gallery of Presidents.
Last week, there was controversy surrounding the fundraising effort that zero dollars had been raised.
By Wednesday, more than $10,000 has been raised for Trump's portrait. Creation and framing of the portrait will cost $10,000.
Colorado Citizens for Culture oversees the payment of the artist and the hanging of the portrait.
In order to change the slow pace of donations, Colorado Senate President Kevin J. Grantham set up a GoFundMe account.
"Regardless of your personal feelings for the president, ensuring that our Hall of Presidential Portraits is complete is vital for the preservation of our nation's — and our state's — history," Grantham said.
A prankster placed a framed photo of Russian President Vladimir Putin near the empty space in the gallery.
As seen in the Colorado State Capitol Hall of Presidential Portraits today…#putinpotus pic.twitter.com/cW2cmqtmWM

— Steve Fenberg (@SteveFenberg) July 26, 2018
To donate directly to Colorado Citizens for Culture and help fund a portrait of Trump, write a check, made out to "Colorado Citizens for Culture," and mail it to:
2001 Lincoln Street, Suite 1611
Denver, CO 80202
Make sure to include "Trump Portrait" in the memo.