This is an archived article and the information in the article may be outdated. Please look at the time stamp on the story to see when it was last updated.
DENVER — As she promised she would, Lisa Calderon has filed a lawsuit against the city of Denver, alleging political retaliation and sex discrimination related to the city's decision to take away her contract at the city's two jails.
The lawsuit filed Monday morning in federal court specifically names Mayor Michael Hancock, Sheriff Patrick Firman, Firman's chief of staff Andrea Albo and Jess Vigil, the deputy director of Denver's Department of Public Safety.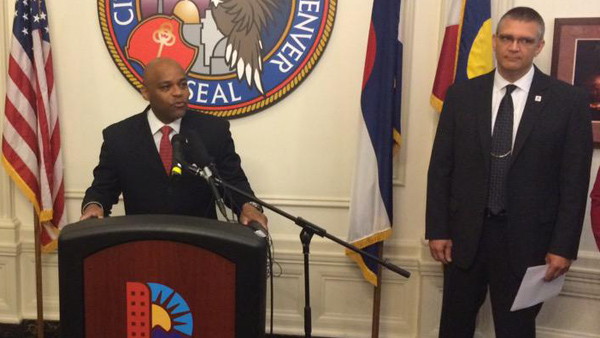 Calderon is a Latina/African American female who is co-chair of the Colorado Latino Forum and has been a frequent critic of the mayor and the sheriff's department.
Since 2007, Calderon has been the executive director of the jail re-entry program, which provides housing, job and drug treatment services to Denver inmates as they transition to life outside the city's two jails, both of which are operated by the sheriff's department.
Denver created the Transition from Jail to Community program in 2007 and renewed Calderon's contract on an annual basis for 10 years.
Calderon's lawsuit alleges that in June, city leaders conspired to take the contract away from her by requesting a request for proposal from other nonprofit agencies without telling Calderon.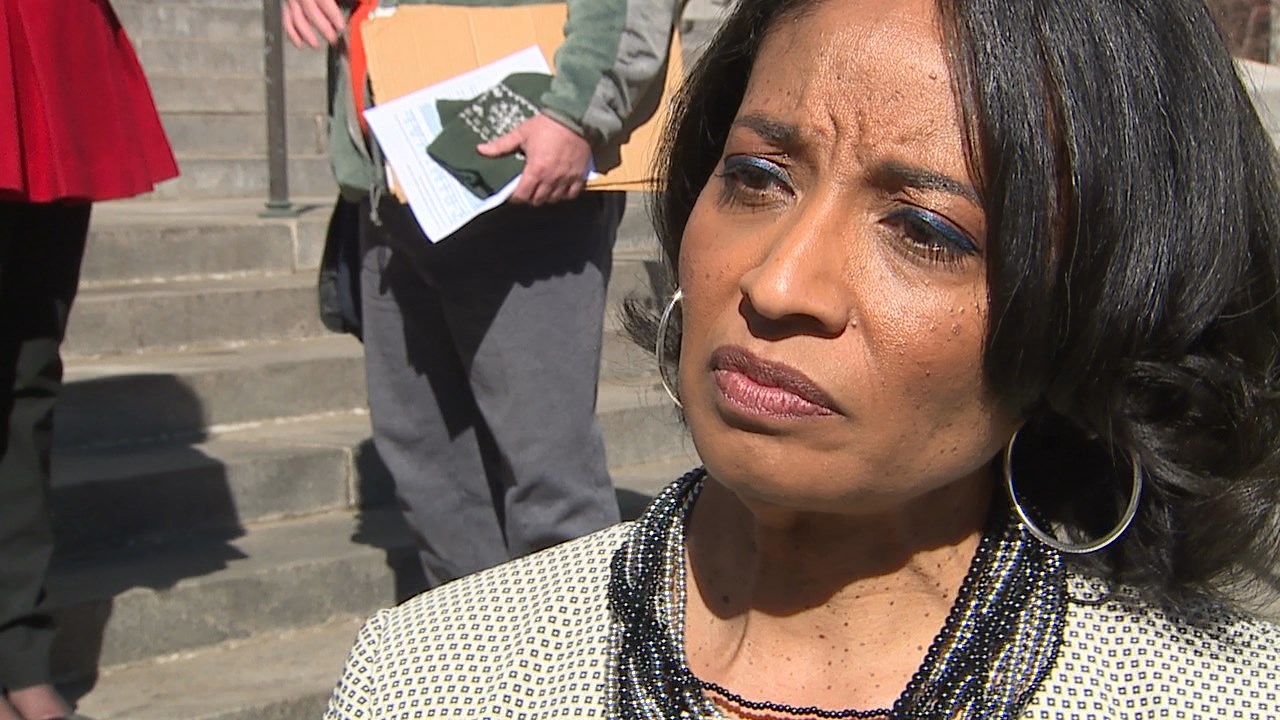 Calderon's lawsuit alleges her First Amendment rights were violated "by failing to renew and/or award her City contract in retaliation for her speaking out about matters of public concern."
Specifically, Calderon said that on June 15, she issued a news release as co-chair of the Colorado Latino Forum that alleged "discrimination against African Americans in the Sheriff Department, including the Sheriff's reorganization of the Sheriff Department to exclude African Americans and Latinos from executive leadership."
According to the lawsuit, her news release also mentioned "conditions at and management of the City's jail by the Sheriff Department, including but not limited to Sheriff Patrick Firman's ongoing leadership failures to adequately address jail overcrowding and rising assaults."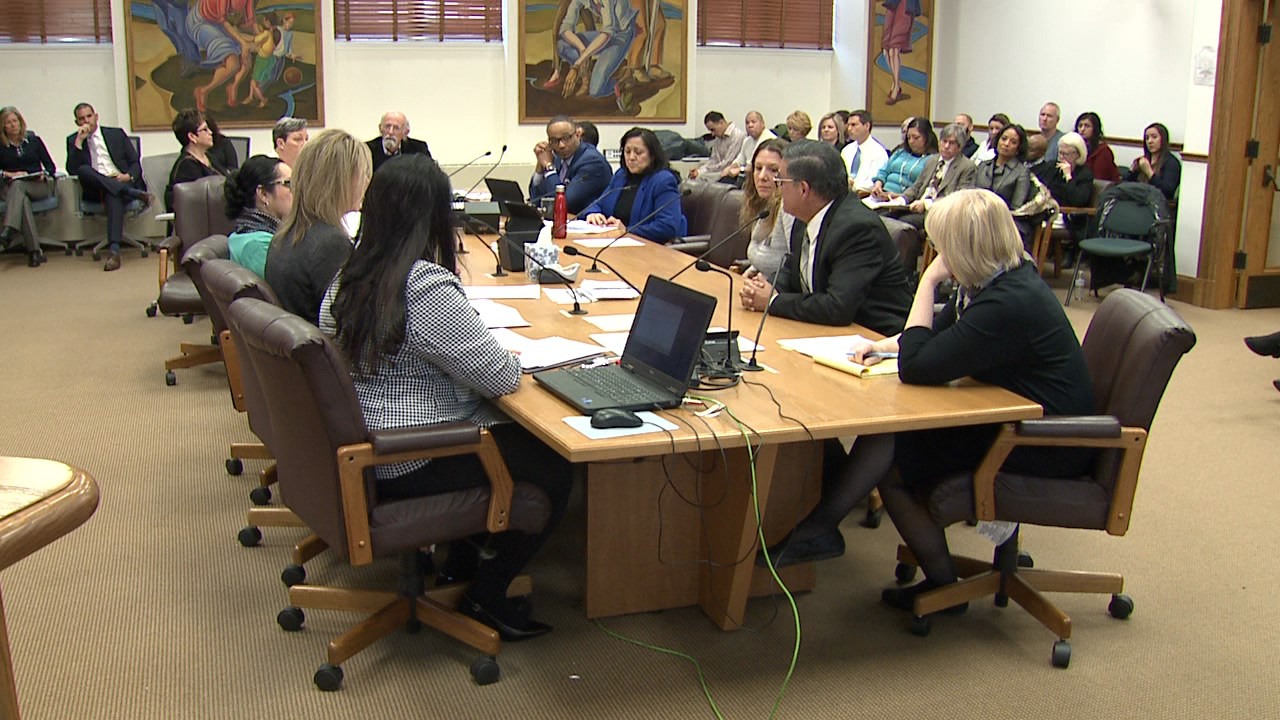 The lawsuit later contends "On or about August 14, 2017, in a meeting attended by numerous people, the Mayor stated that he was 'personally offended' and 'stung' by Ms. Calderon's criticisms of his and Executive Director O'Malley's treatment of African American staff."
FOX31 interviewed Mayor Hancock Monday morning, just hours after the lawsuit was filed.  Hancock denied Calderon's allegations of political retaliation.
"There was no conspiracy whatsoever. I wasn't even aware the bid was out on the street when it was out there. I learned about this concern after it had been bid out competitive and selection had been made by impartial jury of citizens and city employees."
Calderon's lawsuit named Vigil because she claimed he "told at least one third party that the city would take away Calderon and CRP's contract because she spoke out about the mayor, defendant Hancock, and the sheriff."
Calderon's lawsuit accuses city officials of creating "a sham and pre-determined process" for picking a new jail transition provider, pointing out that once the RFP was released in July, "Ms. Calderon was not included in the distribution list despite CRP holding the contract for 10 years; Calderon only learned about the RFP later when a concerned city employee who was on the distribution list notified her that CRP's project had been put out to bid."
Calderon claims she was a victim of discrimination because she was the only female contractor to bid on the jail transition contract and yet wasn't encouraged to apply but claims other applicants led by males were asked to submit an RFP.
In addition, the lawsuit states, "Ms. Calderon repeatedly warned City officials and City Council members that the applicants who were recommended to receive the TJC contract were engaged in sexual harassment and the creation of a hostile work environment."
Calderon is referring to the fact Sean Bradley, CEO of the Urban League of Metro Denver, resigned on March 1 over allegations of sexual harassment.
In addition, Rudy Gonzales and Fabian Ortega, the top two leaders at Servicios de la La Raza, are the focus of a sexual harassment investigation being led by an outside investigator based on a complaint letter submitted to the board president of Servicios de la Raza by Calderon.
Those organizations, along with the Colorado Coalition for the Homeless, were jointly awarded the jail transition contract by the Denver City Council on March 19.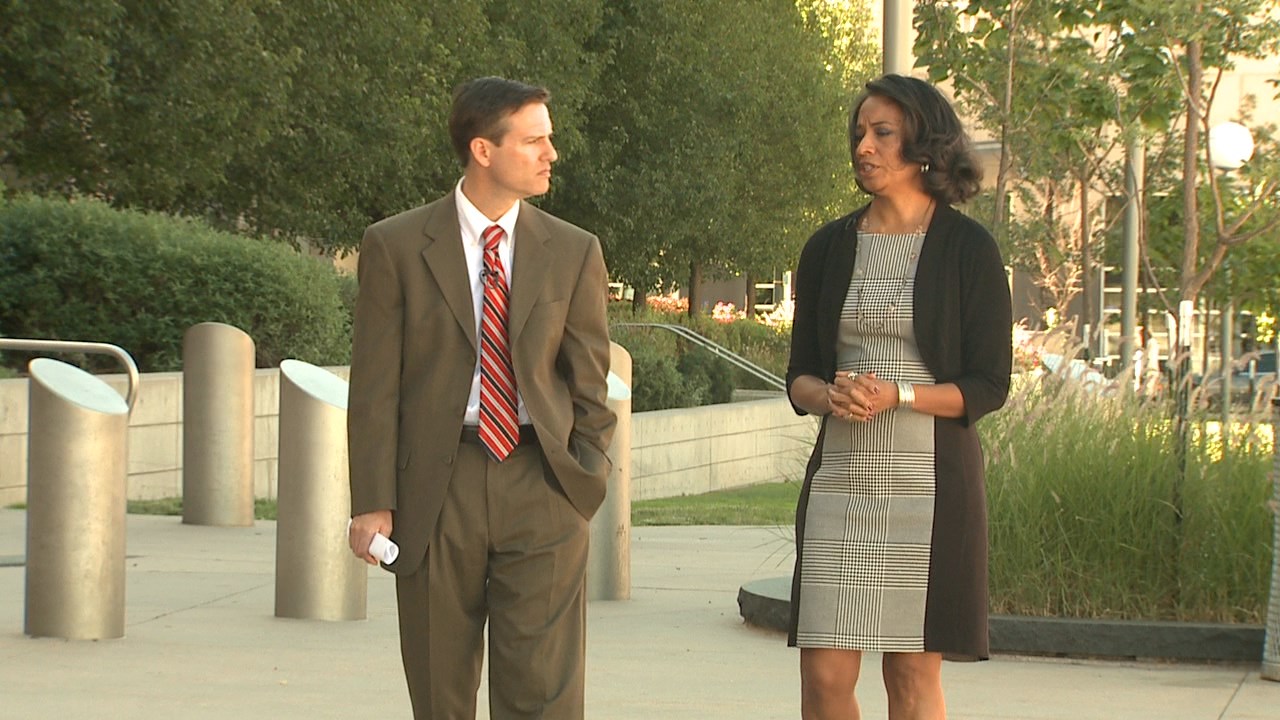 Calderon is being represented by attorney Patricia S. Bangert.
The Denver Department of Human Services, in coordination with the Office of Behavioral Health Strategies, oversees the Jail Transition contract and handled the contracting process.
In an email to FOX31, DHS stated:
"The Transition Jail to Community Services contract followed the laws and rules of the city that govern all contracts. The Board of Ethics has already dismissed complaints filed by Ms. Calderon relating to this process and we are confident a judge will see this lawsuit for what it is: an upset contractor who was not selected through a competitive bidding process. It is unfortunate that Ms. Calderon has been trying to impact the competitive bid process by inserting politics into the decision-making process."