This is an archived article and the information in the article may be outdated. Please look at the time stamp on the story to see when it was last updated.
DENVER — More than 60 people stood on the steps of Denver's City and County Building on Wednesday morning chanting "Time's up" in a direct message to Mayor Michael Hancock.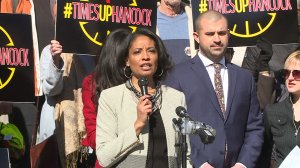 "Calling for an independent investigation of Mayor Hancock for sexual harassment and his resignation," said Lisa Calderon, co-chair of the Colorado Latino Forum who organized the rally.
She told supporters the mayor's apology for sending inappropriate texts to a Denver police detective six years ago is not enough.
"If that were the case for 11,000 city employees, men would be free to sexually harass women so long as they apologize afterward," Calderon said.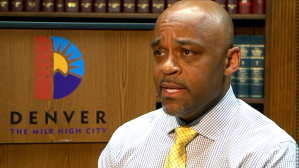 The mayor's opponents have created a Facebook page titled "Time's Up Hancock" where they intend to circulate an online petition demanding he step down.
"If we do not keep up the pressure, shame on us," Calderon said.
A spokeswoman for Hancock said the rally was filled with well-known critics of the mayor who were trying to score political points.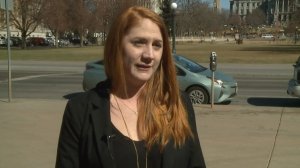 "He has taken full responsibility for his actions back in 2012 for the pain that he's caused the detective," spokeswoman Amber Miller said.
Miller was asked if it was a double standard for the mayor to issue an apology while a Denver sheriff's deputy was given a 30-day suspension last year for sexual harassment at the workplace.
"The mayor is not escaping consequences in this matter," she said. "I guarantee you that his personnel file is completely public and he answers to the people of Denver."
While rally organizers insist the city council open an independent investigation, that action appears unlikely.
Council president Albus Brooks has said council members lack the authority to take any disciplinary action against the mayor.
Councilman Kevin Flynn said the council could open an investigation under Revised Municipal Code 13-31 but said there are not the seven votes required to start an investigation.
Plus, he's not sure what the council doesn't know that needs to be investigated.