This is an archived article and the information in the article may be outdated. Please look at the time stamp on the story to see when it was last updated.
PARKER, Colo. — School board races rarely attract national attention, but that's not the case in Douglas County.
The American Federation of Teachers Union has poured $300,000 into independent groups involved in the race.
Americans for Prosperity, a Koch Brothers-backed group, has spent more than $100,000 supporting vouchers in Douglas County.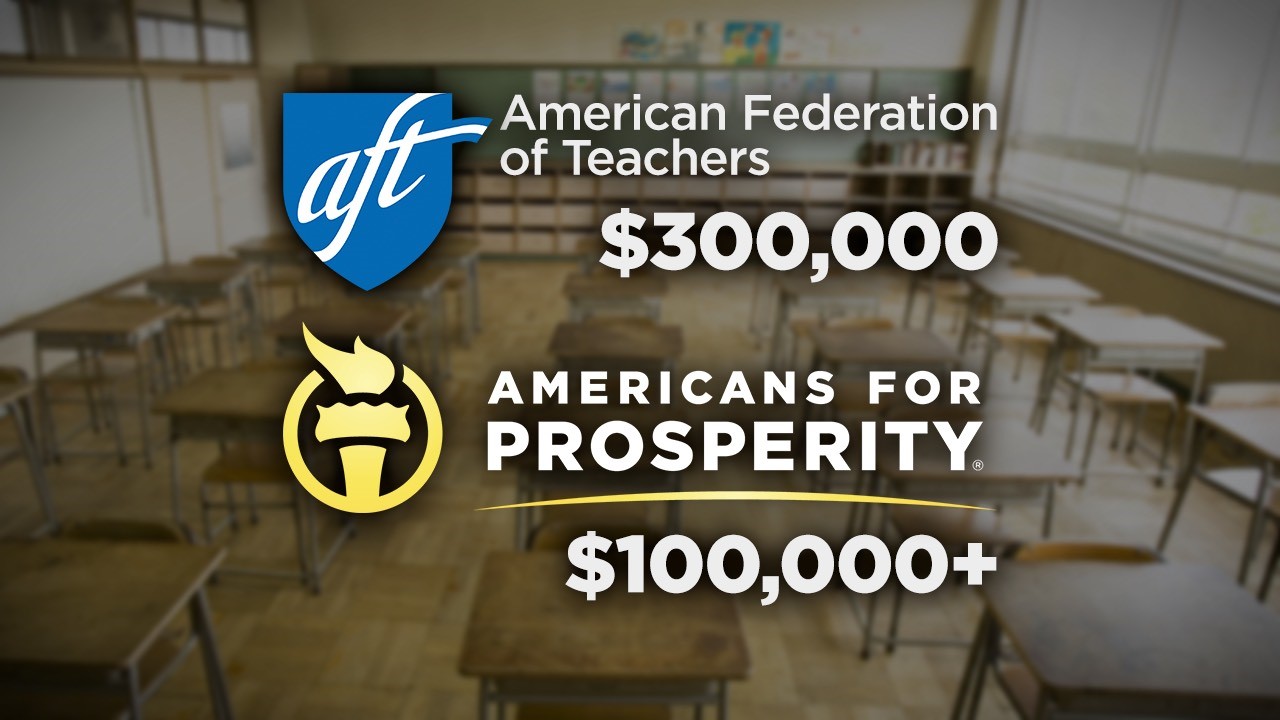 Why is this race attracting so much attention? A couple of factors.
For one, the school district has been a nationwide leader in defending school vouchers, recently taking a case to the U.S. Supreme Court to defend the right to give taxpayer money away so students could attend private institutions.
Another reason is the board could easily flip.
If one of the four candidates running to defend traditional public school resources wins, many of the reforms the district has passed in recent years could change.
Candidates on both sides acknowledge the resources have been overwhelming.
"Wow, it's a lot of money," said Randy Mills, an elevate candidate who has never run for elected office.
"I try to not have it be overwhelming," said Krista Holtzmann, a Douglas County parents' candidate.
While both sides agree on that, that is where the agreement ends. Both candidates have strong beliefs regarding vouchers.
"To take our limited resources and send them to private schools with no accountability to taxpayers, no transparency, it doesn't make sense," Holtzmann said.
Mills disagrees.
"Parents are ultimately the arbiters. They make the best decisions on behalf of their kids," Mills said.
More than 300,000 people live in Douglas County and while each candidate is running to represent a specific district, they are elected at-large.