This is an archived article and the information in the article may be outdated. Please look at the time stamp on the story to see when it was last updated.
DENVER — The Colorado General Assembly is expected to advance legislation Monday to the State Senate in response to a deadly Firestone home explosion linked to the oil and gas industry.
The cause was determined last week to be a cut flow line near the home.
The measure, proposed by Reps. Mike Foote and Steve Lebsock, would require the oil and gas industry to map all flow lines and pipelines in the state, and make that information public.
But sources are skeptical Republicans in the Senate will pass the bill after the Colorado Oil and Gas Association came out against it.
The FOX31 Problem Solvers took a closer look at the influence the oil and gas industry has on Colorado politicians.
Donations from Anadarko, the company at the center of the Firestone tragedy, were specifically analyzed.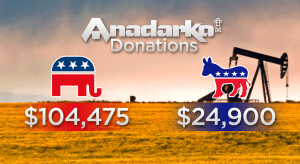 According to the data compiled by the Secretary of State's office, Anadarko's political operation contributed $104,475 to conservative politicians and PACs in 2016 compared to $24,900 to Democratic groups.
Anadarko has also been active donating to groups that oppose local and state ballot measures restricting drilling.
One group — Protecting Colorado's Environment, Economy, and Energy Independence — has received more than $5.5 million from Anadarko.
Foote acknowledged the impact of the oil and gas industry.
"It's been clear for years that if you are a Republican and you vote against the oil and gas industry, that's not a good idea," Foote said.
"We have long supported community events, charitable causes and candidates for elective office from both parties in Colorado, and we openly share our political contributions on our website," Anadarko said in a statement.
"Our primary focus today is working to meet the governor's directive to inspect all wells sites and flow lines to help ensure the safety of the communities where we operate."