This is an archived article and the information in the article may be outdated. Please look at the time stamp on the story to see when it was last updated.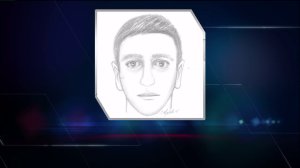 DENVER — Denver police say one man may be responsible for up to seven gropings targeting women near City Park in the past couple months. The sexual assaults date back to January and happened again late Wednesday morning.
A run or walk at City Park is a daily routine for many including Monica Ackley and her dog … but recently she's been a bit more alert.
"When we were walking down 26th, a girl told me to maybe take one earbud out because somebody had been attacking girls."
That's something some neighbors have heard first hand.
"We were sitting inside and heard what we thought was screaming." Peggy Russeau and her neighbors encountered one of the groping victims right outside their homes on York Street a few weeks ago. "She was running on that side of the road, and said that someone just … she didn't see them, and someone suddenly grabbed her as she was running. And she was very shaken up, but not hurt I understand," Russeau said.
Each of the seven female victims have described a male attacker who looks like this … an 18 to 24 year old with medium complexion, short dark hair, dark eyes and thick dark eyebrows … he's about 5 feet 8 inches tall, and 140 to 150 pounds.
The first attack happened on Jan. 5 near the area of 38th and Adams, which is more than a mile north of City Park. But the six attacks that have happened since then have all been much closer.
The attacks
Jan. 15 at 10:40 a.m. in the 3800 block of Adams Street
Jan. 18 at 4:15 p.m. in the 1100 block of East 23rd Avenue
Feb. 9 at 8:23 p.m. in the 1800 block of East 26th Avenue
Feb. 11 at 6:07 p.m. at East 16th Avenue and North St. Paul Street
Feb. 11 at 7:46 p.m. at East 23rd Avenue and North York Street
March 9 at 6:53 p.m. at East 25th Avenue and North Race Street
March 11 at 11:30 a.m. in the 220 block of East 21st Avenue
"I'm not surprised, it sounds like it's a crime of opportunity that especially, at times when there are not lots of people, that it would be very easy to get into trouble here," Russeau said.
Peggy says she still feels safe as long as she avoids walking alone at night … it's advice others are taking to heart as well.
"Actually I've been leaving work earlier so we can get out in the daylight. I think daylight saving helps a little. And I think just having a dog kind of scares people off," Monica Ackley said.
[protected-iframe id="42afcc96bf0b29ba2467e662e67804a1-29290497-12443415″ info="https://www.google.com/maps/embed?pb=!1m18!1m12!1m3!1d6135.470786753746!2d-104.95028454999998!3d39.7455943!2m3!1f0!2f0!3f0!3m2!1i1024!2i768!4f13.1!3m3!1m2!1s0x876c79527dc2f88f%3A0x409292cfbe1667d0!2sCity+Park%2C+Denver%2C+CO!5e0!3m2!1sen!2sus!4v1426210204898″ width="100%" height="450″ frameborder="0″ style="border:0″]