This is an archived article and the information in the article may be outdated. Please look at the time stamp on the story to see when it was last updated.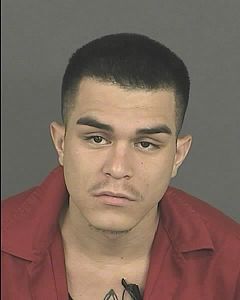 DENVER — A man found dead in west Denver was the victim of a homicide, the Denver Police Department said Thursday.
Isaac Montoya, 24, was found dead of gunshot wounds about 1:20 p.m. Monday in the 500 block of South Quito Way, police said. Officers were responding to a report of shots fired when they discovered the body behind a garage.
Police have not yet identified a suspect. Anyone with information was asked to call DPD at 720-913-2000.