This is an archived article and the information in the article may be outdated. Please look at the time stamp on the story to see when it was last updated.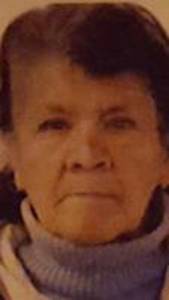 ARVADA, Colo. — A senior with Alzheimer's disease, dementia and blindness was found safe Thursday morning, the Arvada Police Department said Thursday.
Gudelia Miranda, 84, was last seen at 6 a.m. Wednesday after leaving her home in the 7600 block of West 68th Avenue to walk to a gas station. She never returned home.
Police said Gudelia is about 5-foot-4, and has gray and black hair. She only speaks Spanish and needs daily medication that she doesn't have with her.
Police said Gudelia was located at a hospital.
[protected-iframe id="960ff022ccdead5b79eacb15c988dff5-29290497-62452405″ info="https://www.google.com/maps/embed?pb=!1m18!1m12!1m3!1d41238.36661856352!2d-105.09674848713678!3d39.80564732217953!2m3!1f0!2f0!3f0!3m2!1i1024!2i768!4f13.1!3m3!1m2!1s0x876b8889a298fdc1%3A0xac17651c8dc5e8b6!2s7600+W+68th+Ave%2C+Arvada%2C+CO+80004!5e0!3m2!1sen!2sus!4v1465473227182″ width="100%" height="450″ frameborder="0″ style="border:0″ allowfullscreen=""]