This is an archived article and the information in the article may be outdated. Please look at the time stamp on the story to see when it was last updated.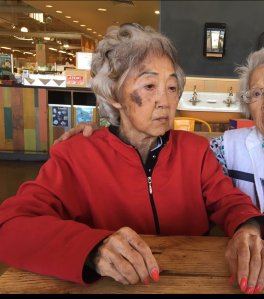 THORNTON, Colo. — A woman with dementia who went missing on Wednesday night has been found, the Thornton Police Department said.
A caretaker reported Ruby Tanaka, 82, as missing about 7:20 p.m.
Tanaka walked out the front of the home in the 3100 block of East 132nd Court and had been gone for 10 to 20 minutes when the caretaker called 911, police said.
Officers searched the area but could not find Tanaka.
The caretaker told police that Tanaka has dementia and doesn't know her own name. She does not have any other physical impairments or other identified medical ailments, police said.
Law enforcement agencies in the metro area and RTD have been notified of Tanaka's disappearance.
Police said about 11 a.m. that Tanaka had been found. They did not say where she was found or if she was injured.