This is an archived article and the information in the article may be outdated. Please look at the time stamp on the story to see when it was last updated.
AURORA, Colo. -- A confrontation between drivers escalated into violence and resulted in one of them getting stabbed near East Smoky Hill Road and South Buckley road in Aurora Friday afternoon.
It's the latest road rage incident that resulted in someone going to the hospital.
Kent Erdahl has details about what happened in his video report above.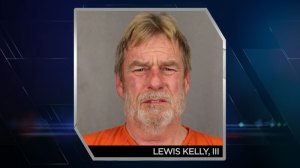 Arapahoe County Sheriff's Office has identified the suspect as Lewis Kelly, III.
He is being held at the Arapahoe County detention facility with the following charges:
1st degree criminal attempt murder
1st degree assault