This is an archived article and the information in the article may be outdated. Please look at the time stamp on the story to see when it was last updated.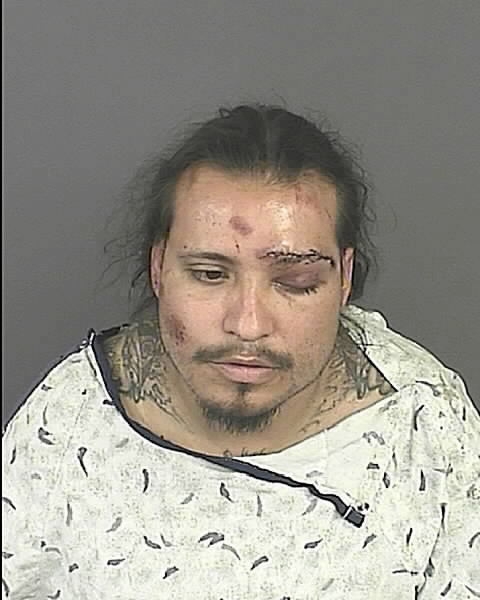 DENVER — Police released a mugshot of the man they believed fired at officers twice in two cities a week ago, and then led them on a wild high-speed chase through Denver.
The image shows a badly injured Larry Gomez, 33, who was taken into custody on Friday. According to a press release from the Denver Police Department, Gomez was arrested for attempted homicide of a peace officer and aggravated motor vehicle theft.
Formal charges will come from the District Attorney's office later this week. Gomez is likely to be charged in Westminster and Aurora.
Gomez is accused of firing at a Denver officer when he approached his car early Tuesday. The next morning, the same situation happened in Westminster when Gomez fired at an officer walking toward his car.
On Friday, Gomez was driving a Dodge Stratus and dropped someone off at an address in Denver. Officers noticed and tailed him. When Gomez realized he was being followed, he sped off. He then drove onto southbound I-225, got off on Iliff, and returned to northbound I-225 only to lose control of his car.
Aurora Police Sgt. Frank Fania said when Gomez got out of his car, police shot him.
"However, he continued to run eastbound between a couple of industrial buildings here, and was arrested," said Fania.
Gomez has an extensive criminal record, including time in prison.