This is an archived article and the information in the article may be outdated. Please look at the time stamp on the story to see when it was last updated.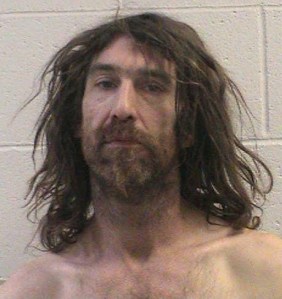 LA PLATA COUNTY, Colo. — Deputies in south central Colorado arrested a 46-year-old man Wednesday after he was accused of imprisoning a woman over two days and beating her.
Edward Venteroso had been living on Kristy Harris' property on County Road 318 but was restrained from contacting her from a previous assault, deputies said.
However, on Tuesday he entered Harris' home and assaulted her multiple times, said Daniel L. Bender of the La Plata County Sheriff's Office.
"Venteroso allegedly refused to allow Harris to leave the house, or seek medical attention," Bender said. "He allegedly damaged Harris' phone in an attempt to prevent her from calling 911."
Around 7 a.m. Wednesday deputies received a 911 call and when they arrived at her home, Harris, 55, fell out onto the ground on her hands and knees and begged for help, Bender said.
"She was bloody and semi-conscious," Bender said, "apparently from being struck with a cast iron frying pan and other blunt force trauma."
Harris was admitted to Mercy Hospital with head and ear injuries.
Venteroso was arrested on a charge of first-degree assault, violation of a protection order, false imprisonment and obstructing of telephone service.