This is an archived article and the information in the article may be outdated. Please look at the time stamp on the story to see when it was last updated.
AURORA, Colo. — A woman entered an Aurora bank late Friday afternoon, brandished a handgun and then demanded money before fleeing the scene, according to a release from the Federal Bureau of Investigation Denver office.
The FBI Rocky Mountain Safe Streets Task Force has partnered up with the Aurora Police Department to investigate a robbery at the Colorado State Bank & Trust.
On Friday, at approximately 4:17 p.m., a black female suspect entered the bank, said the FBI. She showed a weapon and demanded money before she fled on foot.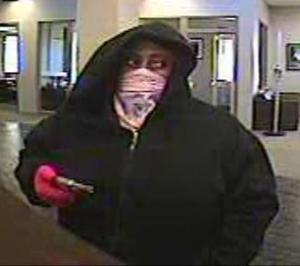 Investigators said the suspect is in her 30s, about 5-foot-3 to 5-foot-6 and has a heavy build.
Anyone with information about this case was asked to contact the FBI Rocky Mountain Safe Streets Task Force at 303-629-7171.