This is an archived article and the information in the article may be outdated. Please look at the time stamp on the story to see when it was last updated.
BOULDER, Colo. — Ashley Mead, the 25-year-old mother who was reported missing earlier this week, is believed to have been killed and her body partially dismembered, with some parts left in various places across several states and in a suitcase, the Boulder Police Department said Friday.
Mead and her 1-year-old daughter Winter Mead were reported missing Tuesday in Boulder after Ashley Mead did not show up for work and after having not been seen since Sunday.
On Wednesday, Winter was found with Adam Densmore, who is the girl's father, in Okmulgee, Okla., about 40 miles south of Tulsa. Winter Mead was unharmed and placed into Child Protective Services.
Ashley Mead was still missing, but police found partial human remains in a dumpster outside of a Wal-Mart store in the town. An autopsy has been conducted, but the medical examiner has not made a positive identification.
But Boulder detectives working the case in Oklahoma and the Okmulgee Police Department have tentatively identified the remains as Mead based on observations made during the autopsy.
On Thursday, Densmore was arrested on suspicion of first-degree murder. The arrest affidavit remains sealed, police said.
Detectives believe Mead was killed in Boulder and her body at least partially dismembered just outside of Shreveport, La. Police said some of Mead's body parts might have been discarded as Densmore traveled across six states after the homicide.
Police are still investigating Densmore's exact travel route from Sunday to Wednesday, but they believe he left Boulder on Sunday night and traveled to Raton, N.M.
He then went south and east through the Texas Panhandle before arriving in Haughton, La., on Monday night. On Tuesday night, police said Densmore drove to Conway, Ark., where he spent the night.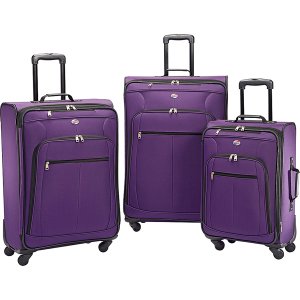 On Wednesday morning, he drove to Okmulgee before being located and arrested about 1:30 p.m.
Police believe a portion of Mead's body could be in a purple suitcase that has not been located. Police said if anyone sees such a suitcase in an odd location to not touch it and to call local law enforcement immediately.
Anyone with information is asked to call Boulder police at 303-441-1974 or Northern Colorado Crime Stoppers at 800-222-8477.
Friends of Mead set up a GoFundMe to help her 1-year-old daughter.
"In light of the disappearance of our friend, Ashley Mead, we are setting up this account to assist with any cost that may come with the task of bringing Ashley and Winter and all of their things home safe," Amelia Perry wrote.
"After this has happened the account will continue to place any funds gathered into a college fund for Winter Daisy Mead. Please show your support for this family in their time of need. Anything helps, and everything is so appreciated. We are in this together. Please help us bring them to home."