This is an archived article and the information in the article may be outdated. Please look at the time stamp on the story to see when it was last updated.
WINCHESTER, Va. — Two pit bull brothers recently adopted from a northern Virginia are inseparable. The pair sleeps together and cries whenever they are apart, according to The Dodo.
The 6-month-old dogs arrived at the SPCA of Winchester, Frederick, and Clarke Counties on July 12 after their owner had to move and could not take the dogs along.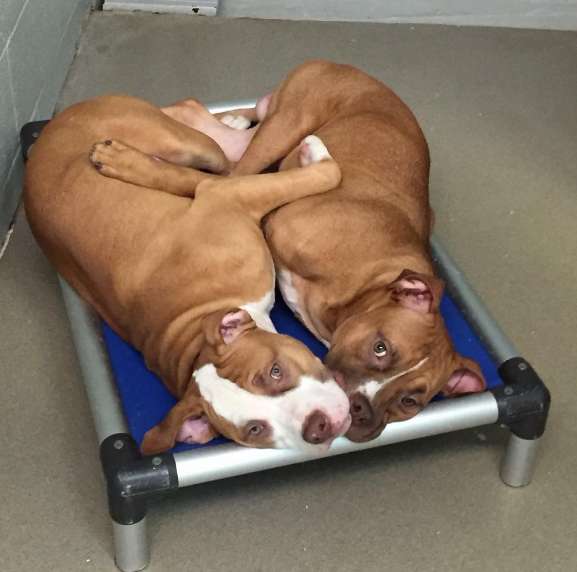 "They are very sweet," Lavenda Denney,  executive director of the local SPCA, told The Dodo. "They give kisses and are very expressive. When you walk to their kennels they quit barking and tilt their heads to the side to check you out. Big, happy puppies."
While the dogs are well behaved, they cry and whine the moment they are separated.
"They sleep together in the same bed even when offered separate beds. They look for each other even when walking together on separate leashes," Lenney told The Dodo.
Thankfully, Zeus and Country found a loving home on Saturday, according to the SCPA in Winchester's Facebook page. As required by the shelter, they will be leaving as a pair.