This is an archived article and the information in the article may be outdated. Please look at the time stamp on the story to see when it was last updated.
GREELEY, Colo. — A man crashed a stolen truck through a house, and then ran to a nearby school and tried to carjack an elderly woman who was with a little girl, the Greeley Police Department said.
Police spotted the stolen truck about 4:30 p.m. Monday and tried to get the driver to pull over, but he took off, police said. Officers did not chase the truck, the Greeley Tribune reported.
The driver sped through a red light at 14th Avenue and Ninth Street, and then blew through the stop sign at Ninth Street and 23rd Avenue, according to the Tribune.
That's where the truck collided with a gray sedan. The woman driving the sedan suffered serious injuries, including broken bones, and remained hospitalized Tuesday, police said.
After hitting the sedan, the driver lost control and smashed through the front of small apartment building, police said. The cab of the truck was almost completely inside the home.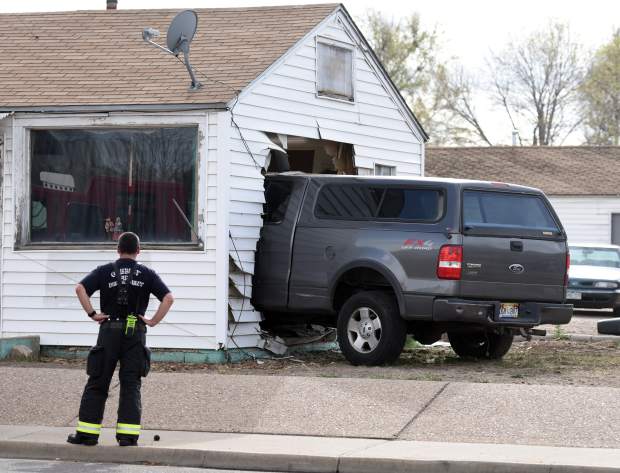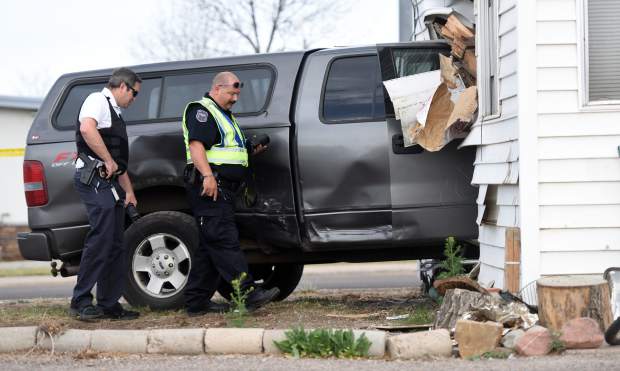 The driver, later identified as 36-year-old Nicholas Jason Hall, got out of the truck and ran several blocks to Madison Elementary School, police said.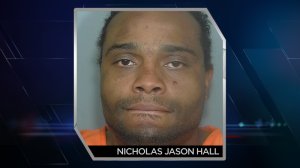 According to the Tribune, Hall approached a grandmother who was picking up her granddaughter and forced them out of the vehicle.
Police said officers caught up to him at the school and grabbed him before he could drive away.
Hall is in custody with the Weld County Sheriff's Office.