This is an archived article and the information in the article may be outdated. Please look at the time stamp on the story to see when it was last updated.
BRIGHTON, Colo. -- Two years after Mark Stubbert confessed that he deceived his then-co-worker out of $300,000 he has plead guilty to one count of theft in Adams County.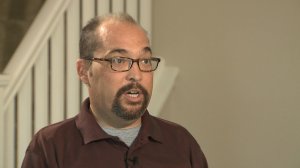 The 46-year old admits he swindled the money from 71-year-old Joann Murphy from 2012 to 2016 under the guise he would grow her retirement saving through various investments.
"I absolutely owe Joann the money. I will absolutely do everything in my power to make sure she gets paid," Stubbert said in September 2016.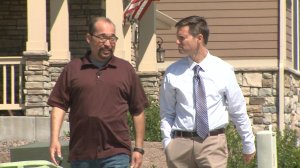 At that time, Stubbert had recently been fired by Barton Steel in Aurora after the company said it caught him embezzling money by overinflating his sales commissions by $68,000 over 18 months.
"If they say I did then yes, then I did," Stubbert said in 2016.
Barton Steel chose not to file criminal charges against Stubbert but did support Murphy's decision to go after Stubbert in criminal and civil court.
"He told me that I was going to have the retirement that I deserved. He told me I was going to have an unbelievable retirement because I have grandkids and kids living all over the U.S.," said Murphy.
He told her, "I could be a grandma, I could hop on a plane and I'd be able to go and give them the love and let them know who grandma is."
At his plea hearing Friday at the Adams County Courthouse, Stubbert was far less forthcoming than in 2016.
When asked if Murphy would ever get her money back, he was silent, only saying, "I've issued an apology to her many times."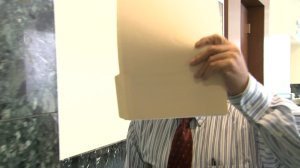 Murphy said Stubbert has not apologized and only recently wrote her a check for $7,400 but doesn't expect to get another dime.
"One day I forgive him, the next day I don't," Murphy said. "I have to forgive him, which I will, but I'll never forget."
Stubbert faces anywhere from probation to six years in prison when he's sentenced in November. Murphy said she wants Stubbert to receive prison time.
That's unlikely, but prosecutors are going to seek restitution for the $290,000 Murphy is  still owed.